Nokia E75 side-slider smartphone with QWERTY & WiFi leaks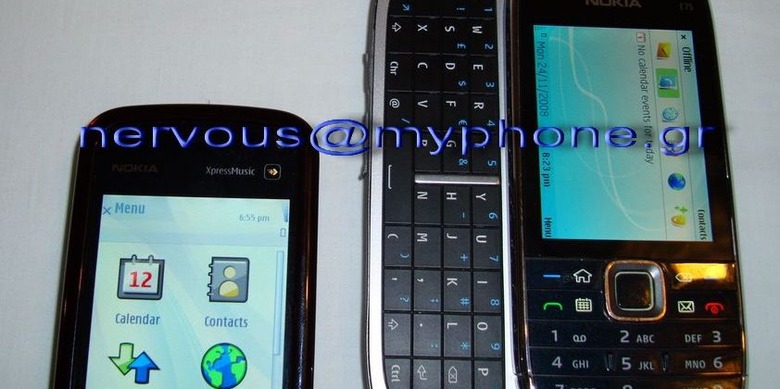 From one sliding Nokia to another, somewhat more interesting one.  More images of the Nokia N75 have leaked, demonstrating the S60 smartphone's side-sliding QWERTY keyboard.  Similar in form-factor to the HTC S740, the N75 has 3G, WiFi and a 3.2-megapixel camera, together with a 2.4-inch non-touchscreen display.
Specific spec details are scarce right now, but this messaging-centric handset is likely to support push-email like Nokia's other recent business devices.  The internet browser will be the usual impressive app – not as glossy as Safari on the iPhone, certainly, but very usable particularly without a touchscreen – and those not feeling the somewhat dull GUI have plenty of skins to choose from.
No word on pricing or availability, nor what stage in the pre-production process these particular handsets are at.  Still, it's a neat form-factor and is likely to pull a few fans away from HTC.
[via BGR]