Nokia E6 Shows Up On Amazon For Pre-Orders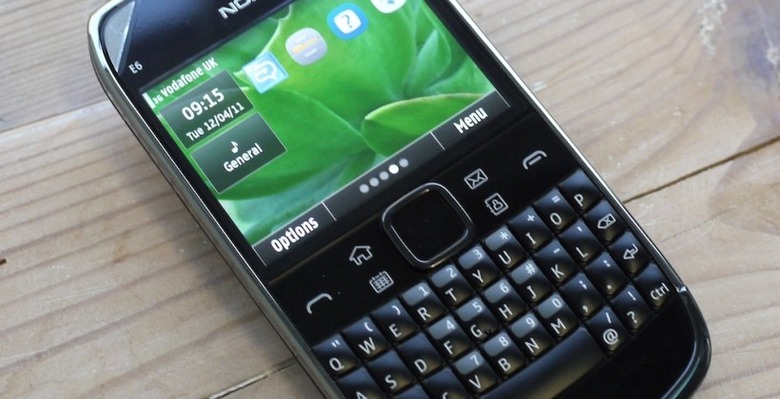 We may receive a commission on purchases made from links.
The Nokia E6 may be one of the last of its breed, before Nokia starts pumping out Windows Phone 7.1 Mango devices. The Nokia E6 runs Symbian Anna OS with lots of Ovi-branded apps and is perhaps Nokia's attempt to continue the legacy of its much-loved QWERTY smartphones. The device has been talked about for some time and has now popped up on Amazon for pre-orders.
The specs were officially announced back in April, showing that the Nokia E6 will feature a 2.46-inch VGA touchscreen display that offers four times the pixels (326ppi) than earlier E series handsets. It will also come with an 8-megapixel camera with HD support. Battery life is rated for 14.8 hours with a standby time of 31 days.
On Amazon, the E6 is listed for pre-orders at $446 and will come unlocked. However, shipments for the device won't start until another one to two months. You can check out the page here for yourself. And make sure to check out our hands-on with the device.
[via Engadget]