Nokia E6 hands-on [Video]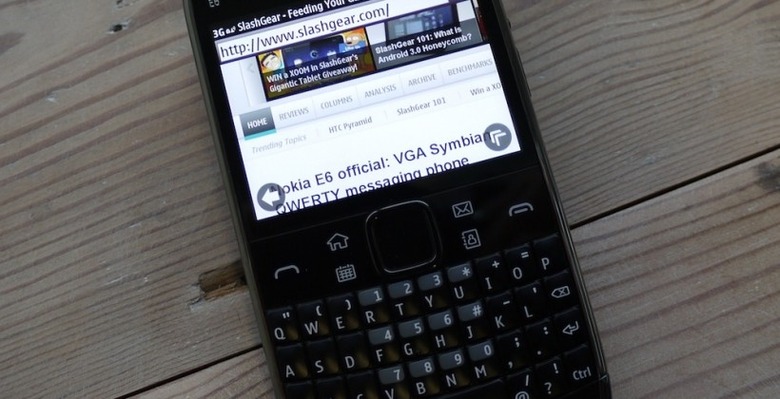 Nokia has set itself quite the challenge with the E6, taking on the legacy of much-loved QWERTY smartphones like the E71 and E72. First impressions, though, are very positive. The 326ppi touchscreen is pixel-dense and responsive, neatly positioned to be stabbed with a thumb when holding the E6 in one hand. Meanwhile the physical keyboard delivers all the tactile feedback you'd hope for.
The keys have that balance of clickiness and travel we've liked on earlier smartphones, and Nokia is clear in how it's targeting not only existing Symbian QWERTY-phone users (including those looking to step away from their N97) but BlackBerry and Windows Mobile device users. They – like the side keys – are backlit, and there are the dedicated call/end keys that business users look for; there are also neat touches like the mute button only illuminating when mute is active.
It's too early to say how well Symbian Anna polishes the experience from earlier versions, but the icon changes are welcome and give the menus a more modern feel. The browser rendered the SlashGear homepage well, complete with animations, and supports pinch-zooming (though we found we needed to wait until it was fully-loaded before we could zoom).
Generally, it feels solid and well-constructed. More hands-on shots in the gallery below.
[vms 32957a618d4a469a0d4c]