Nokia could ship 37M Windows Phones this year tip analysts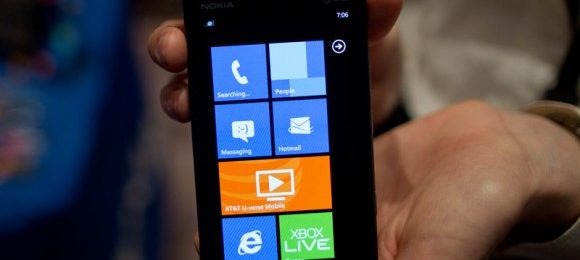 If analysts are correct, this could be a huge year for Nokia and its tie up with Windows Phone 7. Both Nokia and Microsoft have bet a big chuck of the farm on this tie up, and 2012 will be the year to see if it's a fail or if a fortune is to be made. We went hands-on with what is likely to be one of the better WinPo 7 devices this week at CES with the Nokia Lumia 900.
The strange part is that while Morgan Stanley analysts are predicting Nokia might sell as many as 37 million Windows phone devices this year, some analysts are predicting that Samsung will overtake Nokia for the lead in mobile phone shipments. Morgan Stanley is predicting even bigger shipments for Nokia Windows Phones in 2013 with 64 million units shipped.
Microsoft is set for a boom with its mobile operating system after years of being an also ran; the software giant may be coming into its own. HTC will also be a big partner for Windows Phone handsets and when you ladle the HTC units expected to ship with the Nokia prediction it's looking like 43 million devices will ship between the two firms this year and 74 million next year. There will likely be other phone makers supporting the OS too since the word has been many of the Android patent deals involved agreements for makers to support Windows Phone. Are you looking for ward to the new Nokia or HTC WinPo 7 phones?
[via Allthingsd]