Samsung to overtake Nokia in 2012 mobile phone shipments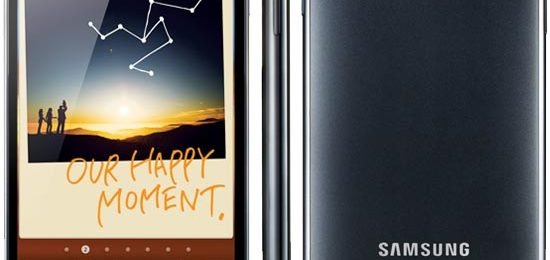 Samsung has already beat Nokia in terms of revenue, but now the South Korean company believes it will overtake the Finnish group in total shipments as well. Speaking to reporters in Las Vegas, Samsung CEO Choi Gee Sung revealed that the company had surpassed Nokia in revenue in the latest reported quarter and is confident it will be able to top Nokia in shipments, becoming the world's largest cellphone maker in 2012.
Nokia had dominated the mobile phone market for over a decade, but the company has been struggling when it comes to smartphones with the surge of Android and iOS. Nokia's smartphone sales lost to Apple in the second quarter of 2011 and now the company's betting on its partnership with Microsoft to launch new Windows Phone devices.
According to Reuters, Nokia expected to sell 418 million mobile phones in 2011 while Samsung expected 320 million. This year that gap has closed to 388 million for Nokia and 359 million for Samsung. Although analysts believe that Samsung could build on its momentum to surpass Nokia this year, many analysts still expect Nokia to keep ahead.
Garnter analyst Carolina Milanesi explains that Nokia is still strong in emerging markets and that's where analysts are expecting to see the most growth in 2012. Hence, it would be difficult for Samsung to beat Nokia without focusing more on this market. Samsung's confidence suggests that it believes Nokia will fail miserably in the mature markets.
[via Reuters]