Nokia Confirms No Windows Phones In US Until Early 2012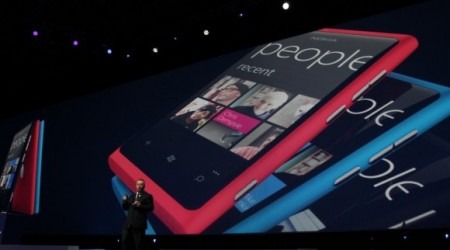 Nokia World is underway and SlashGear is at the show live. We had hoped that there would be a lot of new devices unveiled at the show and so far, there have been some cool announcements. The Lumina 800 Windows Phone for instance looks very nice on paper and we can't wait to try the smartphone out in person. If you were hoping for some confirmation of when the Mango Nokia devices would land, we have that too.
Yesterday we mentioned that Nokia Windows Phone might not hit the US until next year. The tip came from leaked advertising plan. Nokia has today confirmed at Nokia World that the Windows Phone Mango handsets that it is showing off will not reach US store shelves until early 2012. Early is a relative term, I suspect that we are looking at some time in Q1. As we get closer to 2012 hopefully Nokia will tip a firm launch date.
Mango devices will launch in Europe this year. The leak had the smartphones pegged for a European release in time for the holiday season this year. Nokia also confirmed that it plans to introduce both LTE and CDMA versions of the smartphones to address specific local network needs.