Nokia C5 3G S60 handset leaks ahead of MWC 2010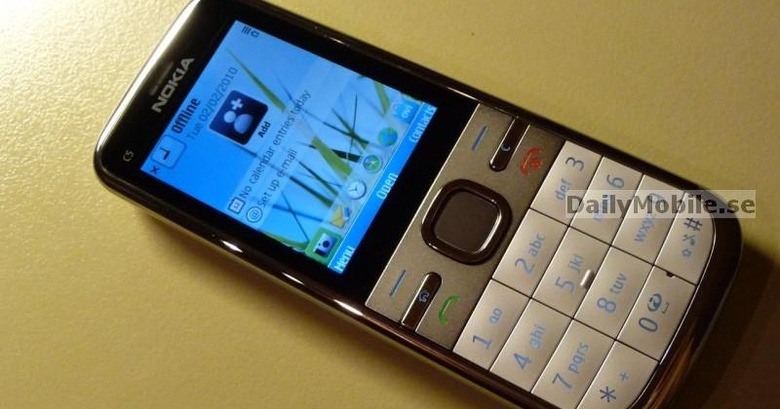 Nokia weren't tipped to be announcing anything significant at Mobile World Congress 2010, but according to DailyMobile there's at least one new handset on its way to Barcelona.  The Nokia C5 has leaked, a Symbian S60v3 FP2 device with HSDPA/HSUPA, a 3.2-megapixel camera and a 2.2-inch QVGA display.
As you might have guessed from the photos, you're not looking at a particularly advanced phone.  Still, you do get GPS/A-GPS, a microSD slot (to augment the 50MB of integrated memory), an FM radio and a 3.5mm headphones jack.
Design-wise it's hardly inspiring, but considering Nokia have been stomping down on their prices recently so as to leverage their market share we're expecting the C5 to be at the affordable end of the spectrum.