Nokia-branded Android phones begin arriving next year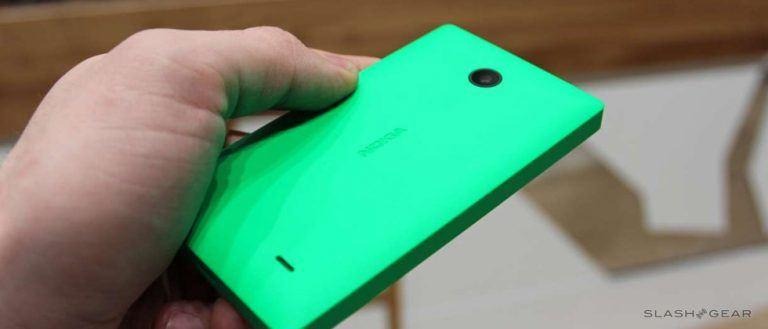 Those of you who have a soft spot for Nokia will be pleased to hear that smartphones bearing the company's name will be making a return next year. Today Nokia and HMD Global Oy announced the terms of their licensing agreement, which was signed six months ago. Perhaps most importantly, this means that Nokia will be entering the realm of Android, a move many fans wanted to see Nokia make before it was bought up by Microsoft.
Under the terms of the deal, HMD will be immediately taking the reins to Nokia's feature phone business as well. This licensing agreement will last 10 years, so assuming everything works out well for HMD, we should have quite a few Nokia smartphones in our future.
However, there's one little catch with this licensing deal: HMD and Foxconn subsidiary FIH will be handling everything when it comes to the development and release of these smartphones. So, even though they'll carry the Nokia name, HMD and FIH as third-party companies will be the ones actually building the phones. That may not mean anything significant, since HMD may choose to follow the designs of past Nokia phones, but it's worth mentioning nonetheless.
As Ars Technica points out, the overwhelming majority of folks on staff at HMD formerly worked at Nokia. This means there's at least a decent chance that we'll get phones that not only sport the Nokia name, but look and feel like Nokia smartphones too. After all, there are a lot of Nokia fans out there who consider the company's hardware design to be top-notch, so offering too much of a departure from that may not be the best idea.
We've seen what a Nokia-branded Android phone could look like before. A couple of years back, the company introduced the Nokia X, which looked to blend the best of both Windows Phone and Android. Have a look at the device below:
For the moment, there's no word on any devices that may be in development, but HMD says that this licensing agreement covers both smartphones and tablets. We don't have too much longer to wait before a Nokia-branded Android arrives on the scene, though, as HMD says the first phones will be arriving in the first half of 2017. This is definitely something to keep an eye on, so stay tuned.