Nokia Booklet 3G video unboxing & first-impressions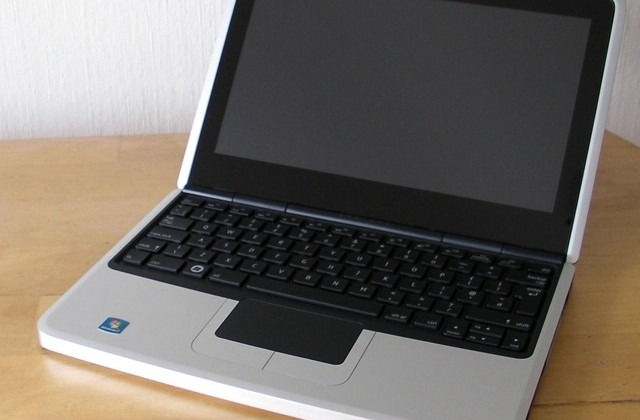 We may receive a commission on purchases made from links.
Nokia's The Way We Live Next 3.0 event wasn't intended to launch any hardware, but we've arrived back today to find quite a few Finnish goodies waiting to be played with.  First up is the Nokia Booklet 3G, the company's first netbook and a distinctive one at that: as well as the MacBook-style design there's integrated 3G WWAN and GPS as standard.  After the cut, check out our video unboxing and initial gallery.
The Booklet 3G get Intel's Atom Z530 processor, 1GB of RAM, a 120GB 4,300rpm hard-drive, Windows 7 and a 10.1-inch 1280 x 720 display.  As well as 3G, WiFi, GPS and Bluetooth there's an HDMI port, three USB 2.0 ports and a battery Nokia reckon is good for up to a full day's use.  We'll be putting that claim to the test in our review.
As for availability, AT&T and Best Buy are already taking preorders for the subsidized and non-subsidized versions (at $299 and $599.99 respectively) with shipping expected to begin sometime next week.  In the video you'll also see us mention the Nokia N97 mini and the E72; stand-by for their respective video unboxings too.
First impressions are pretty good, certainly when it comes to the physical build of the Booklet 3G.  The whole thing is sturdy and compact, with only the plastic lid insert – black on our version, but available in different (though not user-interchangeable) colors – letting things down slightly.  The keyboard is compact but the keys seem to have decent tactile feedback; we'll have to see how frustrating the incredibly glossy glass display ends up.
Nokia Booklet 3G unboxing:
[vms 094e0b5cb1b01d712f70]