Nokia Booklet 3G Gets Video Unboxing, Reviewed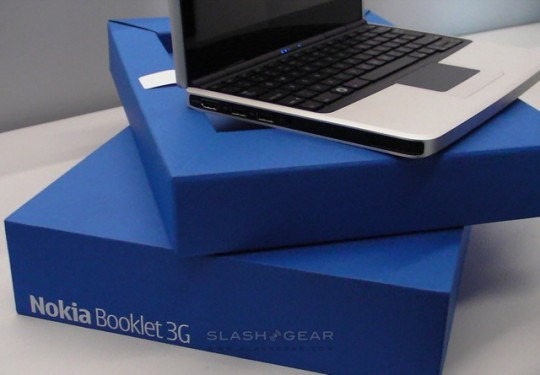 Having gone in sale in Europe this week, the initial reviews of the Nokia Booklet 3G netbook are beginning to show up.  The Wall Street Journal have shared their impressions of the 3G and GPS toting ultraportable, praising its battery life but immediately dampening their enthusiasm over what they describe as a "tiny keyboard".  Meanwhile Engadget Spanish are yet to review the Booklet 3G, but they have taken the time to unbox it.
Unboxing and hands-on videos after the cut
WSJ reviewer Katherine Boehret set the Booklet 3G's display to full brightness, turned WiFi on and any power saving functionality off, and proceeded to annoy the entire office by playing music continuously.  She managed to squeeze almost eight hours of runtime out of it that way, going on to predict ten hours of runtime with more reasonable use.  Impressive, but still short of Nokia's own 12hr suggestions.
If you're still tempted by the Booklet 3G, it's expected to arrive in the US come November.  Best Buy have the exclusive sales rights, and it'll cost you $299.99 with a two-year, $60/mo AT&T data contract; alternatively you can buy it contract-free for $599.99.
Unboxing video:
[viddler id=bd89c9d3&w=500&h=410]
WSJ hands-on: