Nokia Asha 501 relaunches Asha touch with a hint of MeeGo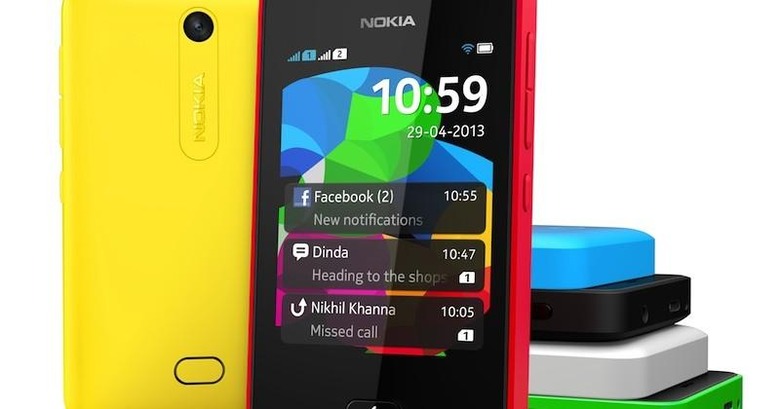 Nokia has announced its latest handset for developing markets, the
, relaunching the Asha touch series and borrowing some of
's usability for a mass audience. Arriving in India, Latin America, and Africa from late June, and priced at just $99 pre-tax and subsidies, the Asha 501 debuts a new interface with a twin-pane homescreen, pulling apps into one view and then – a side-swipe away – notifications and recently-used items into a second, Fastlane view.
That Fastlane list also has shortcuts to posting Twitter and Facebook status updates, as well as messaging previews and music controls. Nokia also loads its Xpress Browser, which uses server-side compression to strip away extraneous bulk from webpages and thus save data costs and load times; new for the Asha 501, however, is Xpress Now, which creats a custom digital magazine based on curated news content selected based on the user's interests.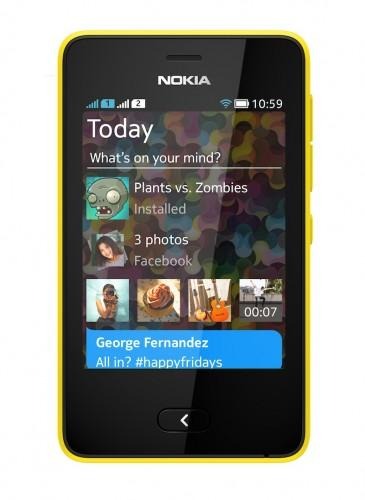 As for hardware, there'll be single- and dual-SIM variants, depending on market, with both having 2G, WiFi, and Bluetooth. No 3G – though that's likely to come in future Asha touch models – but there's a 3.2-megapixel camera on the back and a 4GB microSD card preloaded. Access to the Nokia app store is supported, and Nokia will be pushing out HERE Maps services from Q3 2013.
There's also Nokia's deal with EA Games, offering forty titles for download to the phone. Other available apps include Facebook, Twitter, LINE, Foursquare, LinkedIn, ESPN, CNN, and eBuddy. A WhatsApp app is likely, Nokia says.
Making of the Asha 501:
As well as the sub-$100 price, the Asha 501 will be offered with various data and social networking deals, depending on carrier. Airtel subscribers, for instance, will get free Facebook access for a limited period in Africa and India, while Telkomsel subscribers in Asia-Pacific will get a month of free data, to allow people to load up their phone with apps and such. Update: Nokia UK confirms the Asha 501 will launch in the UK in Q3 2013.
For more on the Asha 501, check out
.