Nokia Asha 500, 502 and 503 3G "affordable smartphones" revealed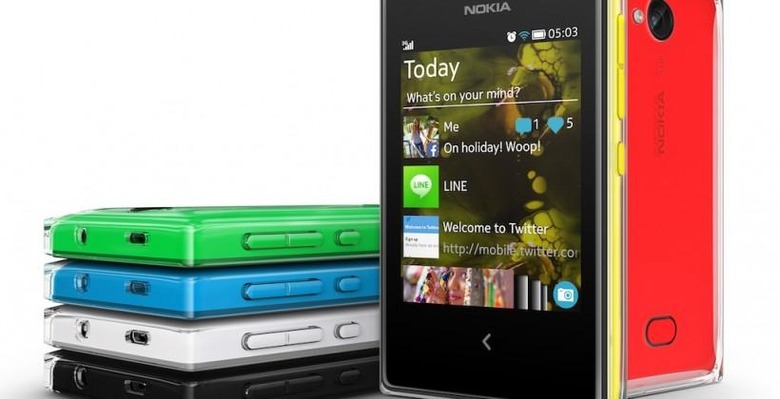 Nokia has revealed a trio of new Asha handsets, the Asha 500, 502, and 503, pushing its affordable smartphone range with an unusual "trapped in ice" aesthetic. The three phones join the original Asha 501, announced earlier this year, in offering a MeeGo-esque interface and budget features, with all three expected to come in at under $100 pre-subsidies.
Nokia went for a bold, blocky color scheme for the original Asha, and the three new models step that up a notch, encasing the bright shells in transparent plastic.
The Asha 500 is the cheapest, with a 2.8-inch display and a mere 2-megapixel camera. It will come in a choice of single or dual-SIM versions, with the latter getting easy switching between the two accounts, and like all three of the new Asha devices be available in red, free, yellow, cyan, white, or black.
Stepping up, the Asha 502 has a slightly larger, 3-inch display, along with a 5-megapixel camera, this time paired with an LED flash. It will have dual-SIM support as standard.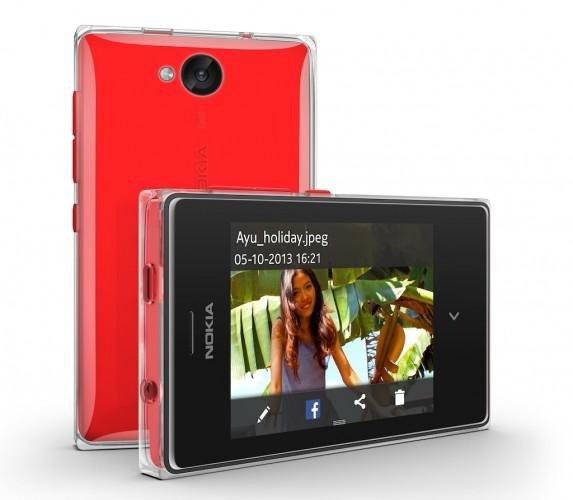 Finally – and probably of the most interest – is the Nokia Asha 503. It's the first Asha with 3G support, and like the Asha 502 has a 3-inch screen and 5-megapixel camera with LED flash. It also uses Gorilla Glass 2, and will be offered in single and dual-SIM versions.
All three – and the Asha 501 – will get WhatsApp support, with free IM service for a year. The Asha OS itself has been refined, too, with more ready access to sharing on social networks including one-tap sharing of photos.
The Asha 500 will be priced at $69 pre-tax and subsidies, while the Asha 502 will be $89. Finally, the Asha 503 will be $99, and is the model most likely to be offered in Western European countries, though not the US. All three will go on sale in Q4 2013.