How smart can a wireless charger be? Microsoft thinks the original Nokia wireless charging plate could be a little better, and so there's now a second-generation version, the DT-903, which now lights up for notifications.
As before, it's a flat plate with a 1.5m USB cable sprouting out the back, measuring 159 x 76 x 8.9 mm on your desk. What's new is Bluetooth integration, which when paired to a Windows Phone 8.1.1 Lumia with Bluetooth 4.0 or higher means the integrated LEDs can be used to flag up missed notifications.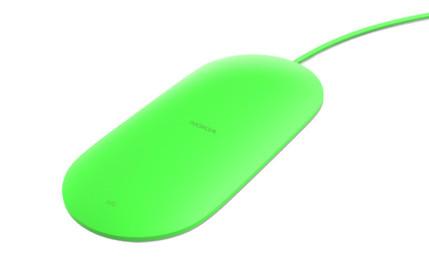 So, if you've had a call, SMS, or email while the phone is in place, the light blinks twice to remind you. A continuous light shows that charging in progress, whereas a continuous blinking says that there's a problem with the connection.
The Bluetooth connection also passes the plate the battery status of the Lumia, setting the light up in a breathing pattern to "invite" a recharge if the power level dips below 30-percent.
Since it's Qi compatible, it works with non-Lumia devices too like the LG G3, though then you don't get the light show.
The Wireless Charging Plate will go on sale in October, priced at $59/€59 and available in green, orange, and white.