Not only does the prototype Nokia phone seen here have 5 lenses on its back, it probably has a couple more up front. This is the AOP-SKU3, a – again – prototype device, also running with the code-name TA-1094. This device comes in blue, shiny blue, with a metal rim and at least a power button and a volume button on its side, plus at least one antenna band on top. Also it's very shiny and blue – so shiny.
The device we're looking at here might well be the long-rumored Nokia 9. This device was tipped earlier this year to roll with a high price and top-tier specs, coming with an $850 price tag at least. Up front is likely a notched display with an in-display fingerprint reader and around back is – yes, yes indeed – a set of 5 cameras.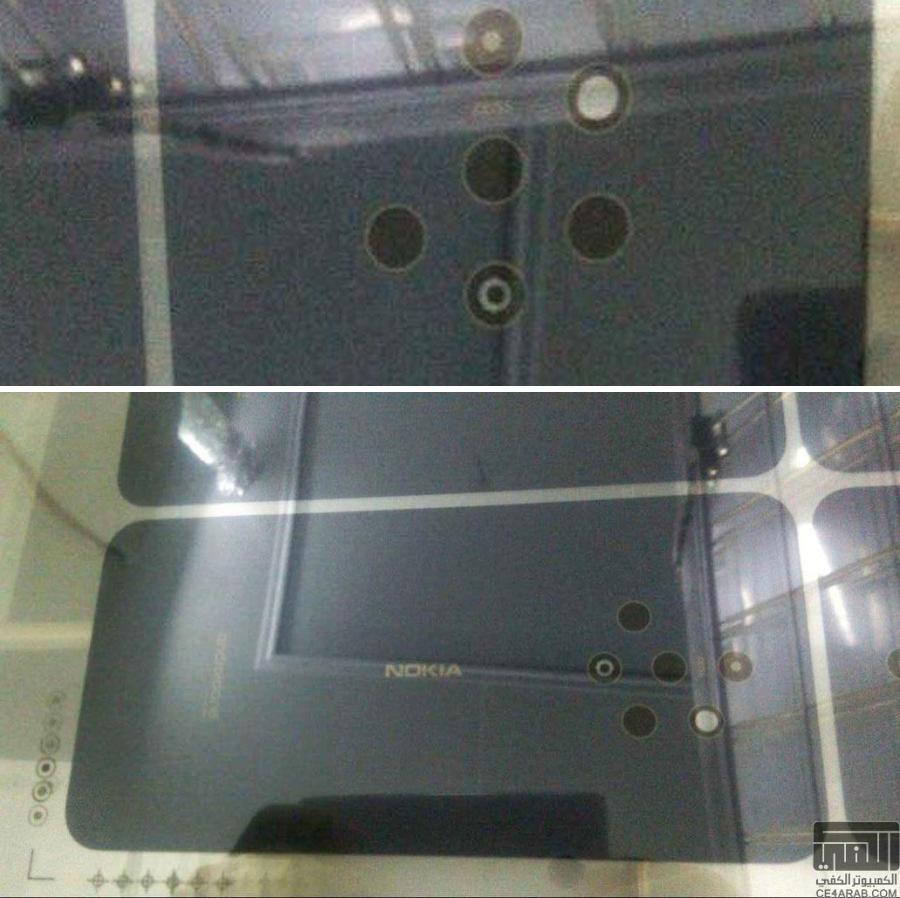 The smartphone we're looking at here is pretty much bonkers. It's rumored to come with a 5.9-inch display with QHD resolution (2K) with OLED technology. It's got a bit of a curve to the glass on the left and the right, and the display has a very slight curve around its notch. This device was leaked several times earlier this year on Asia-based forums, Baidu, and CE 4 Arab (based in and around India).
This smartphone's been tipped to have a Qualcomm Snapdragon 845 SoC under the hood, and looks like it's going to come in any color you like, so long as it's blue. There'll probably be other device colors too, but for now, courage – blue!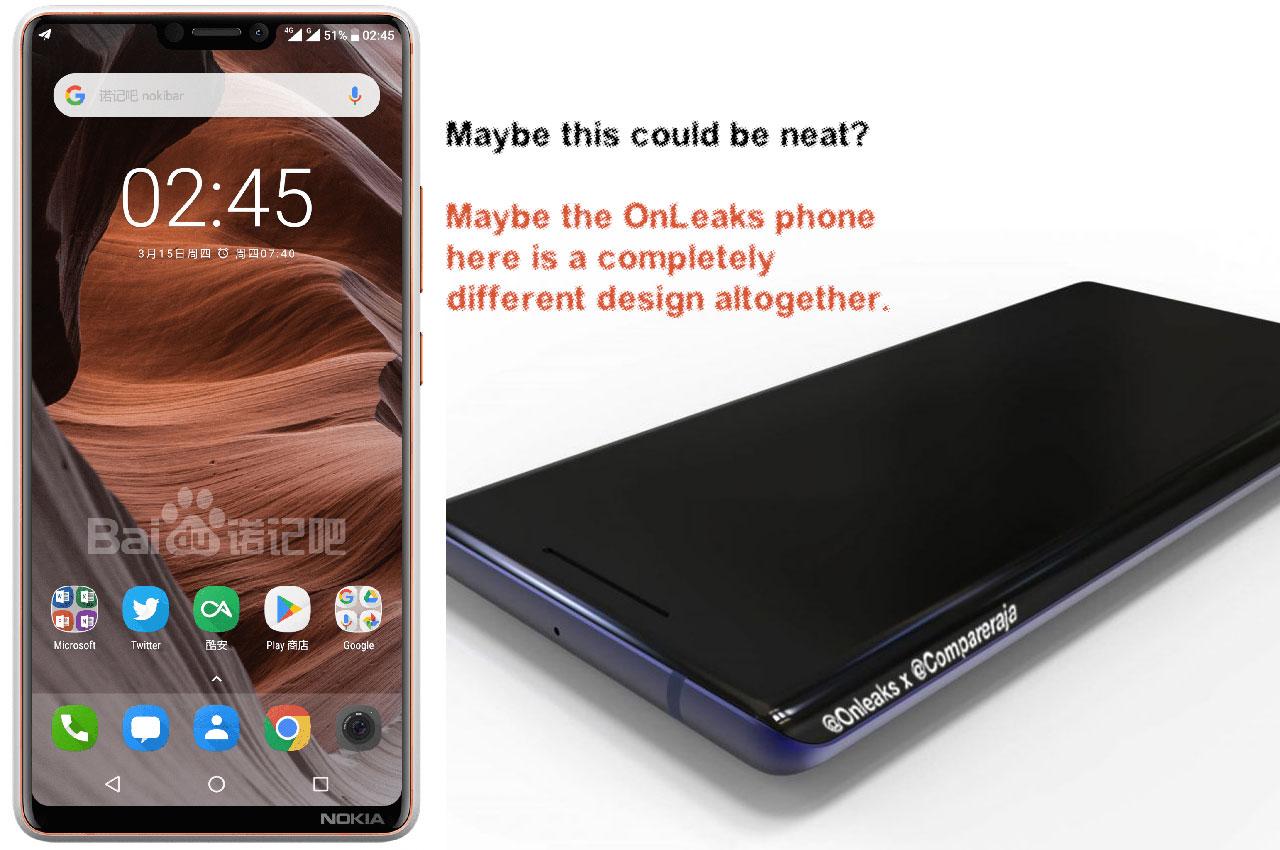 What could all these circles on the back of this phone be used for, you might be wondering. Let's make ourselves a lovely little list.
• Standard 24MP camera
• High Zoom Lens
• Wide Angle Lens 16MP
• Macro Lens
• Infrared/Laser for sensing distance to subject
• LED Flash
• Low Light lens (B&W/Monotone)
In June of this year we caught wind of this device's camera for the first time. According to WinFuture, the device would come with a "hohen Risiko" (high risk) camera setup. With 5 cameras, a sensor, and an LED flash, I'd say risk was indeed in the mix.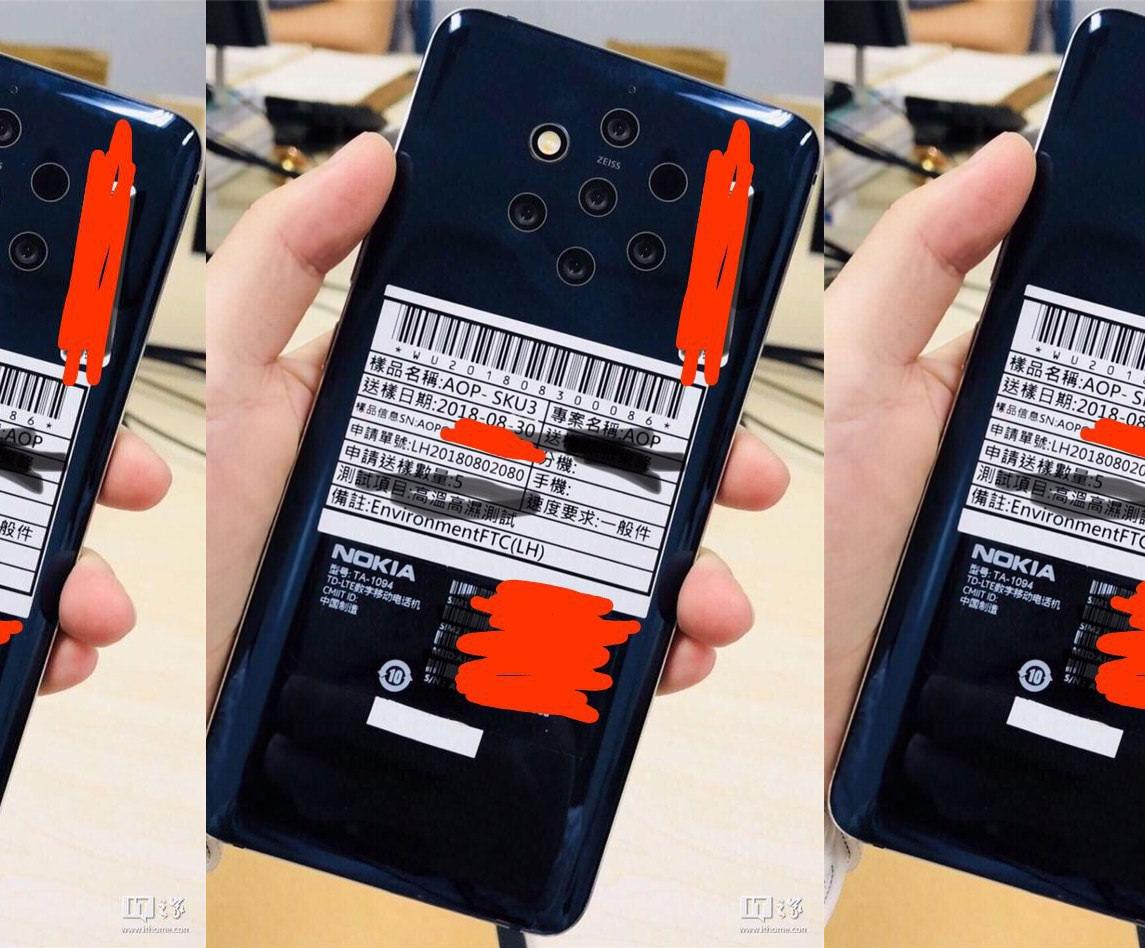 Back in April of 2017 (maybe too far back to matter) we heard that the Nokia 9 might come with OZO Audio. That'd fit real nice with the other above-and-beyond specs we've seen so far.
No matter what we're looking at here – with cameras especially – we can count on some answers coming from Zeiss. They've been working with HMD for Nokia smartphone optics recently and they'll likely be bringing this camera setup to our market in the near future. What can you imagine?
If we ever get this device, it'll likely appear just after the iPhone X event on the 12th of September. I would not be shocked to find this Nokia 9 revealed in early October to tease away prospective top-tier iPhone buyers. As if that'd actually happen – but hey! Weirder things have indeed happened, and this Nokia 9 is most definitely weird!