Nokia 808 PureView unlocked $699 presales in US this week [Updated]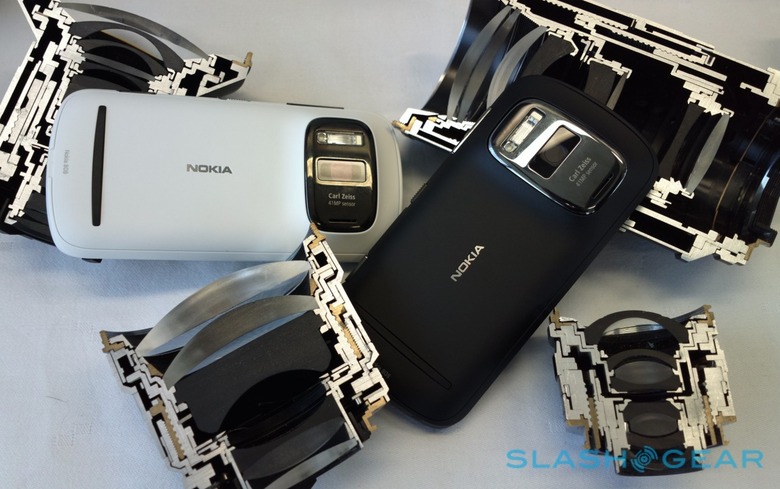 Nokia has confirmed that the 41-megapixel 808 PureView smartphone will see a release in the US, though without the subsidy that most cellphone buyers are used to. The Symbian-based cameraphone will be made available unlocked and SIM-free, priced at $699 and supporting AT&T's 3G network (or T-Mobile USA's 2G network). Update: Nokia now says the 808 PureView actually supports 3G on T-Mobile USA, not just 2G.
That limitation on connectivity is down to the 3G radio bands the 808 PureView supports; unsurprisingly, there's no way of using the Nokia on Verizon or other CDMA carriers. Otherwise you get the usual WiFi and Bluetooth, NFC and HDMI, a 4-inch capacitive touchscreen and 16GB of onboard storage along with a microSD card slot.
If you're not willing to cough up that sort of cash – or if Symbian is the key turn-off – then Nokia has again reconfirmed its intentions of bringing PureView technology (though not necessarily the 41-megapixel sensor) to future Lumia Windows Phones.
One thing we really can't argue with is the camera quality. SlashGear caught up with Nokia and lens expert Carl Zeiss last month to shoot some hands-on samples with the 808 PureView, and came away wowed by the quality of the images. Pre-sales of the smartphone are expected to begin later this week, and you can sign up for alerts on when that happens here.
Update: Nokia's official blog says it made a mistake with the original specifications, and that the 808 PureView will support both AT&T and T-Mobile USA 3G with a pentaband radio. Official spec sheets are being updated to reflect the network support. [Thanks Mark!]