Nokia 808 PureView official pricing revealed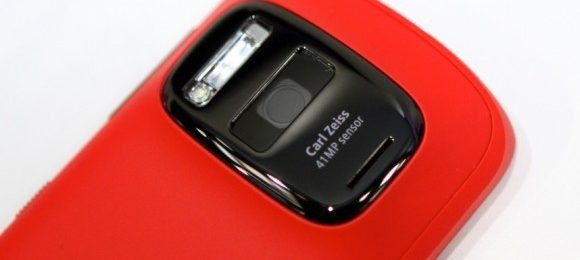 The Nokia 808 PureView has gone up for pre-order in the UK, with an official price tag for the 41-megapixel smartphone though no precise release date. Retailer Clove has listed the 808 PureView at £449 ex-VAT ($711), while previous pre-order sites in mainland Europe tipped a mid-May arrival of the Symbian handset.
Announced to no small amount of surprise at Mobile World Congress back in February, the 808 PureView represents a groundshift in cellphone photography. Nokia spent five years developing an obscenely high-resolution sensor, figuring that rather than trying to squeeze an optical zoom into a phone, they'd grab a crazy number of pixels and then just rely on cropping to get a regular-resolution shot .
While the 808 is unlikely to be a huge seller, the PureView technology itself is headed to further models in Nokia's range, not least future Lumia Windows Phones.
[vms 17f3cb42b26605b9ae8e]
Nokia needs to push ahead sooner rather than later with its inclusion, however, if it wants to drive sales. Part of the time involved could be trimming the sensor down; back at MWC, Nokia's imaging expert in charge of the PureView project told us that the Lumia versions might not use the exact technology in the 808, but rather be based on the same "principles" but with an eye still on compact form-factors.