Nokia 808 PureView hands-on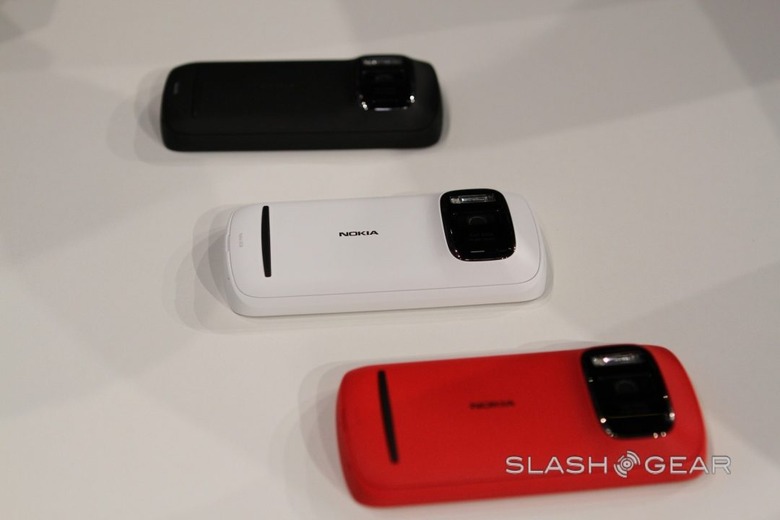 Nokia's 808 PureView may run Symbian – an updated Nokia Belle, in fact – rather than Windows Phone, but it could still be the most attention-grabbing smartphone of MWC with its 41-megapixel sensor. It certainly dominates the pocket: physically the 808 is a throwback of sorts to the first-generation of Nokia touchscreen devices, with a prominent camera bulge and that oversized sensor. More first-impressions after the cut.
Still, that also accommodates a Xenon flash, which we're always appreciative of, and the 808 PureView will also shoot Full HD video with Dolby Digital Plus audio. An HDMI port on the top edge – next to a 3.5mm headphone socket – handles video output to your big-screen or projector. The 808 PureView also debuts Rich Recording, audio recording at CD-like levels of quality.
In the hand, it's beefy but responsive, even running non-final software. The camera app is straightforward to use, but you also get crop and other editing tools in the gallery app. Otherwise it's mostly Belle as we saw it on the Nokia 700, a huge improvement over earlier versions of Symbian with its Android-esque stylings.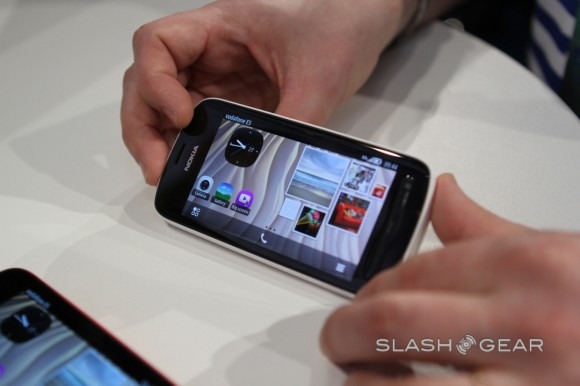 You'll never actually get a 41-megapixel shot – the sensor is square, so if you have a landscape shot you get a 34-megapixel picture, and the biggest image you'll ever get is 38-megapixels. However, Nokia is really positioning the uber-optics as a way to work around the absence of a zoom; we cropped down a full-res shot – all on-camera – and ended up with a very high resolution close-up. In video, the extra pixels are used to deliver a 4x digital zoom that's effectively lossless.
Nokia 808 PureView hands-on:
[vms 17f3cb42b26605b9ae8e]
Make no mistake, this is a niche device. The original N8 was Nokia's attempt at a smartphone flagship that also delivered incredible picture quality; now, with Windows Phone as the company's primary focus, the 808 PureView can be Nokia's megapixel mistress, providing photographic titillation for those not onboard the Microsoft train.