Nokia 808 PureView Explored: Hands-on Samples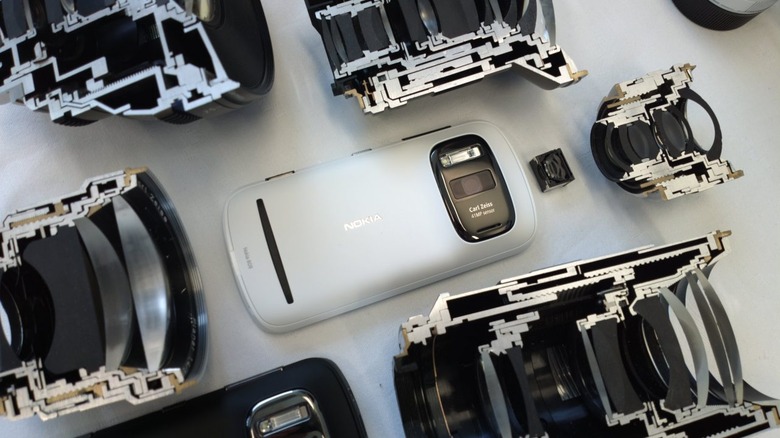 Nokia gave us no small surprise when it launched the Nokia 808 PureView and its new camera-phone technology. Promising a headline-grabbing 41-megapixel sensor, paired with image processing systems more akin to what you'd find in spy satellites than smartphones, it's the first fruit of a project five years in the making. Until now, though, all the sample images we've seen have been produced by Nokia's own hand, so we understandably jumped at the chance to join the PureView team at the headquarters of lens supplier and imaging specialist Carl Zeiss in Southern Germany to take some shots of our own. Read on for the full sample gallery – together with some comparison shots with the Nokia Lumia 900 – along with the full story as to why PureView is so special. [Hint: check the file names to see the image resolution, flash status and other settings details; only three images have been cropped, the rest are as-is from the 808 itself. Photos from the Lumia 900 are all at 8-megapixel resolution]
In a sense, the 808 PureView is two different camera-phones. On the one hand, there's the raw resolution of the sensor itself: 41-megapixels on paper, but, because Nokia opted to deliver true 4:3 and 16:9 without cropping the former for the latter, as other cameras usually do, actually delivering 38-megapixel 4:3 shots and 34-megapixel 16:9. There's no zooming in this mode, the PureView team not allowing any interpolation anywhere near the phone.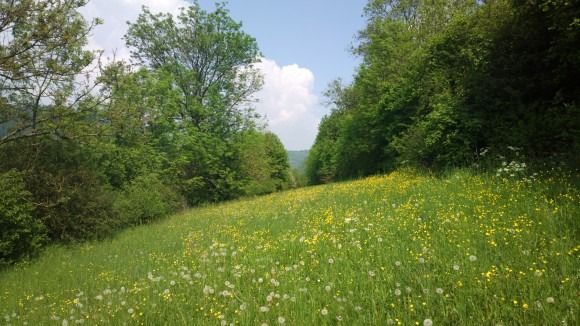 Arguably the way Nokia expects the 808 PureView to be used, however, is in the dedicated PureView mode. There's a full-auto option, which leaves the camera to its own devices and outputs roughly 5-megapixel frames, or the choice of manually setting it to deliver either 2-megapixel, 5-megapixel or 8-megapixel PureView images. At 5-megapixels, there are roughly seven pixels for each final pixel in the frame, meaning Nokia can use the best image data from each, and drop out any unexpected glitches (without a loss in end-picture quality), in a process it refers to as oversampling to create "superpixels."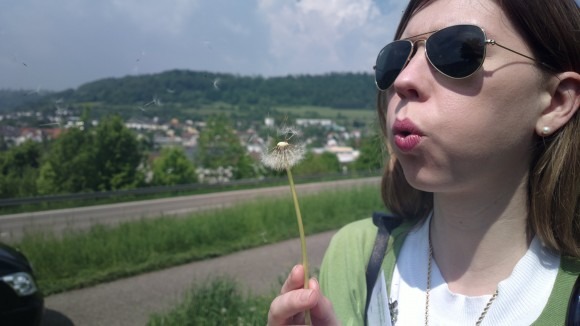 Nokia told us that it considered using a huge 5-megapixel sensor that would match the 41-megapixel chip in the 808 PureView for physical size, but it ran into aliasing issues. It would also lack the oversampling support, along with the ability to use those extra pixels for the 808 PureView's other trick: a lossless digital zoom.
Anyone who knows about digital photography has learned to shy away from digital zooms, normally. They work by in effect cropping out and blowing up a section of the image, with a resulting loss of quality and generally an increase in noise. PureView, however, has pixels to spare in its 2- to 8-megapixel settings, and so it can use those extras to grab a full-resolution subset of the overall frame that's both lossless and zoomed-in.
Nokia 808 PureView zoom comparison:
Lossless zooming and oversampling is a trade-off: the closer you dive into the image, the fewer spare pixels there are for oversampling. The higher resolution picture you're trying to take, reduces the amount you can zoom, too: so, you can zoom the furthest into the frame when in 2-megapixel mode, a little less in 5-megapixel mode, and less again at 8-megapixels. As with interpolation being banned, so is any form of lossy-zooming, hence there being no option for it at maximum 38/34-megapixels settings.
Of course, the useful thing about PureView is that the zooming needn't be when you're taking the image: you can come back to it later and do some post-zooming instead. Panning through an existing shot and cropping out a section of it into a new frame is straightforward, meaning you could feasibly find several good images out of one original picture.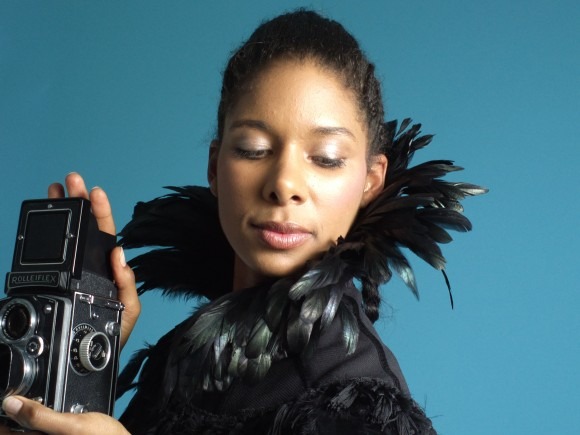 And you won't struggle to find good images, either. We've been consistently amazed by the output from the 808 PureView today, with the phone being capable of some astonishingly good shots both at maximum resolution and at the lower resolutions too. Colors are rich and accurate; noise is incredibly low.
It's fast, too: lower-res captures are pretty much instantaneous, and you can keep bashing away at 5-megapixel frames one after the other thanks to the dedicated imaging processor Nokia has used. Even 38-megapixel shots are surprisingly quick; there's a little lag as the frame is saved, but the image itself is captured as soon as you press the button, so there's none of the "when can I move the phone" uncertainty we've seen from laggy rivals.
Nokia asked us not to share samples of the 808 PureView's video functionality yet, though it'll shoot up to 1080p Full HD footage (with 4x lossless zoom), or alternatively 720p (with 6x lossless zoom) or 360p (with 12x lossless zoom). Video also gets a clever slide-zoom control, which means you can trigger a zoom from the touchscreen while filming that's only actually completed when you take your fingers away: that means no hunting and overshooting as is often the way in cellphone video. Finally, there's the all-important Xenon flash, twice as powerful as the Xenon in the old Nokia N8.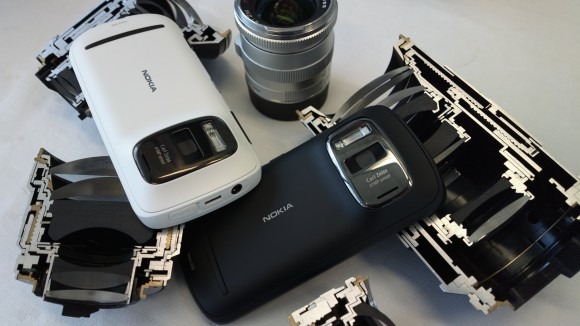 Sharing options are mixed. Nokia Belle now has Facebook and Twitter support pretty much baked-in, with the PureView team rebuilding the gallery app to add a quick "Share to Facebook" button directly to the image-view screen. A sharing menu, Android-style, can be used to upload to Flickr or other third-party services, assuming there's an app for it in the download store.
The 808 PureView probably isn't the phone for Instagrammers, though – if you're going to slap retro filters on your shots, then you're unlikely to need the Nokia's superlative image quality – which offsets its relative paucity of "feature" camera apps. That's something that could well change in the meantime, however; Nokia has already committed to opening up access to the PureView technology to third-party app developers, which means we could see more software that takes advantage of the pixel-packing sensor. Still, the skeptics among us still suspect we won't see PureView-centric apps reach any sort of tipping point until the first Windows Phone based Lumia PureView models reach the market.
Nokia Lumia 900 sample images:
Exactly what the timescale for that to happen is unclear, with Nokia only saying it's a case of "when" not "if" in the future. PureView is a brand, not a specific technology – three elements of a high-performance sensor, matching high-quality optics and proprietary Nokia processing, coming together in a single device – and so the eventual Lumia PureView devices are likely to offer a bigger compromise between bulk and photographic abilities. Again, Nokia isn't giving details, but a lower-resolution sensor and ensuing reduction in lens-bulge is pretty much certain.
We've come away from our early playtime with the Nokia 808 PureView just as excited about the technology as we were when the company first sprung it on us at Mobile World Congress several months ago. It's certainly unlike anything else in the phone-camera market, which has generally chased megapixels and only recently shown any sign of putting thought into the lenses and data-crunching those sensors are paired with. If ever a phone could encourage people to reconsider Symbian, the 808 PureView is probably it, too. We'll save our full opinions for the SlashGear review, but until then enjoy our live photo galleries!