Nokia 808 Pure View packs 41-megapixel sensor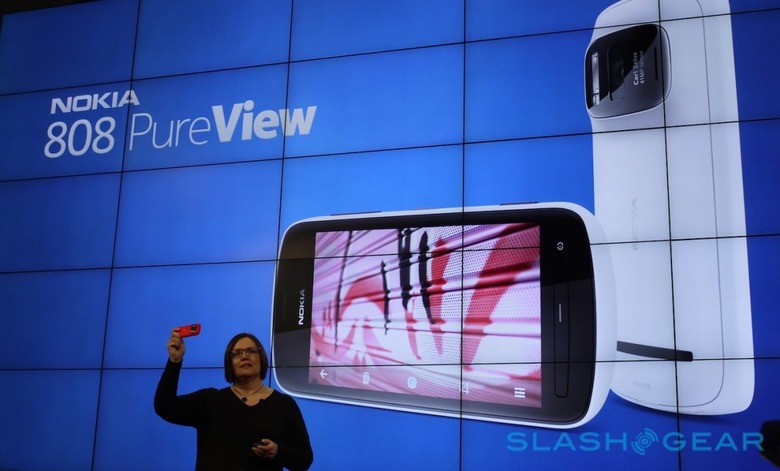 Nokia has announced the Nokia 808 PureView, the successor to the N8, and packing a ridiculous 41-megapixel sensor. Based on photography technology previously seen in satellite photos, the 808 Pure View runs Nokia Belle, and is one of the last gasps – but an impressive one – of Symbian.
Nokia says there's no shortage of pixel-crunching tech to make sure all those megapixel aren't wasted, and based on some of the cropped shots we've just seen in the demo we can almost believe them. There's also Dolby Digital Plus audio recording, with HDMI output.
Nokia Belle has already quietly impressed us with its Android-style interface, and the 41-megapixels of the 808 Pure View certainly has us curious. The 808 Pure View will go on sale priced at around €450 pre-tax and subsidies in May.