Nokia 803 Detailed, Last Of The Symbian Belles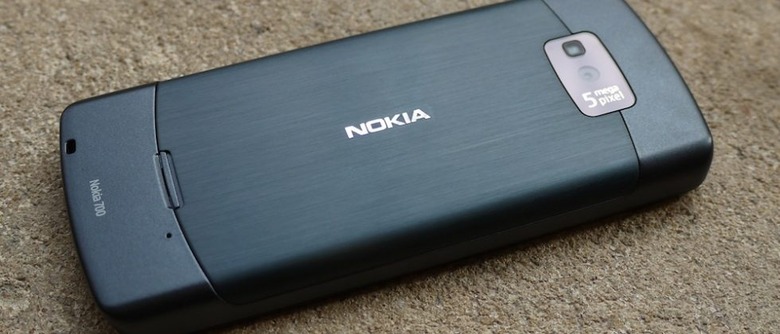 What may very well be the final Symbian device on the market has been tipped and detailed, it having what sources are saying is the largest camera sensor on a mobile phone yet. This information comes from BGR who have an exclusive source speaking on what this device will hold: a full 4-inch AMOLED display, for starters, instead of the 3.5-inch display that'd been rumored before. Next there's an HDMI-out port, a bit of the ol' microSIM, and NFC built in. This could be the Symbian to bring back the OS or it could be one final fabulous blast before it's all over forever.
With a 4-inch display, and a body to match plus a sensor that puts the rest of the mobile world in a tizzy, this device could very well be aiming to take the part of the market looking to stick with the odd man out, Symbian, whilst still having the benefits of the iPhone 4S in shape and photo power. There's no denying that the iPhone 4S still has the photo finesse when it comes to working with millions across the globe, even if comparable devices might contend, but Nokia bringing some fire to the camera department here is good news for everybody. If a dying operating system can work with the world's best camera, so should everyone else!
This device, the Nokia 803, currently has a time frame of release set for somewhere around May of this year. If this device does pop up with Symbian and the world's largest camera sensor in a mobile device, you can bet this publisher will be grappling for it. Nothing like a strange operating system to get your juices flowing and your camera finger snapping!
[via BGR]