Nokia 800 Windows Phone adverts leak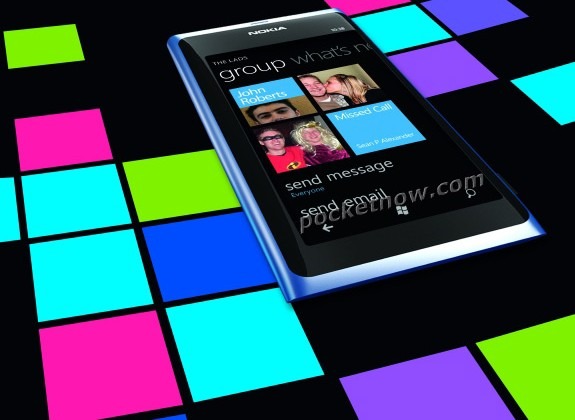 Promotional material for one of Nokia's first Windows Phone handsets has leaked, suggesting the smartphone currently known as the "Searay" will launch as the Nokia 800. According to the advert, leaked to Pocketnow, the Nokia N9 lookalike will have an 8-megapixel camera and is being billed as a speedy, everyday companion device.
"Today the sun will rise and set. The rest is up for grabs" one promo reads, emphasizing the tile layout of the Metro UI. "Take, tag, sort and share. All in a flash" continues the second, pointing out that users can "Jst click the button on side of the new Nokia 800 and an 8MP photo can be easily tagged, shared with your groups or social networks and sorted into an album in seconds."
They, it has to be said, are Windows Phone features rather than Nokia-specific functionality, though we're still expecting the Finnish company to pull out at least a little differentiation with its new range. Three phones running Windows Phone are tipped to be unveiled at Nokia World later this month, the 800 aka Searay, the Sabre and the Ace.