Nokia 6700 Classic Gold Edition: what recession?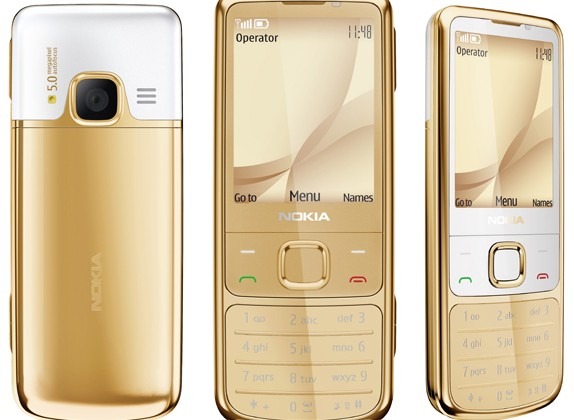 Someone at Nokia obviously reckons we need an injection of glamour into our lives, Dynasty-style, since the Nokia 6700 Classic Gold Edition is almost painfully glitzy.  Basically the standard 6700 Classic with a coating of 18-carat gold, Nokia have also loaded on some matching wallpapers, slotted in a complementary 8GB microSD and thrown a natural leather carrying case and strap into the box.
Otherwise the specifications are exactly the same as for the standard handset (which is normally to be found in far more sober black and chrome).  That means you get a 5-megapixel camera, GPS/A-GPS and 3G connectivity among other things.
It's not exactly to our tastes, we have to admit, but we're sure the ostentatious handset will find some buyers when it arrives in Q1 2010.  Estimated pricing so far is €370 ($545), pre-tax and carrier subsidies.