Nokia 5800 Navigation Edition Gets Lifetime PND Subscription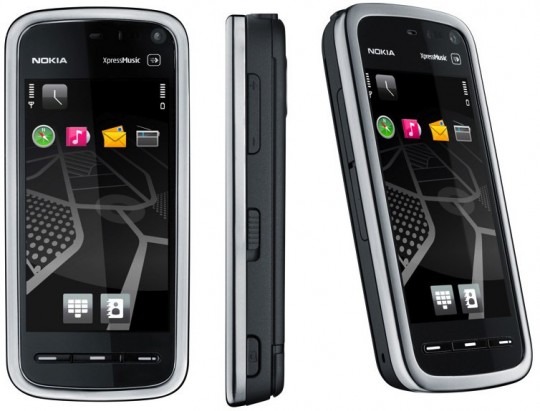 If the 2.5G of the 5530 XpressMusic doesn't appeal, and you want both 3G and some PND goodness in your new touchscreen Nokia, then the company's latest bundle may catch your eye.  The Nokia 5800 Navigation Edition takes a standard 5800, subjects it to a few cosmetic tweaks, and packages it with Nokia's car kit and lifetime drive and walk navigation with voice-prompts for Ovi Maps.
Video demo after the cut
The car kit package consists of Nokia's Car Charger (DC-4), Car Holder Pack (CR-103), Rotating swivel adaptor (AD-69) and Easy Mount (HH-17).  As for Ovi Maps, the latest version includes such pleasantries as aerial imagery, topographic maps, 3D landmarks and dynamically updated information such as weather forecasts and traffic updates.
Set to arrive in Q3 2009, the Nokia 5800 Navigation Edition is expected to cost around €285 ($405) in Europe, pre tax and subsidies.  No word on whether a US version will be released, supporting US 3G bands, but given the sales success of the 5800 XpressMusic it seems a reasonable assumption.