Nokia 5235 Comes With Music outed: Q1 2010 for €145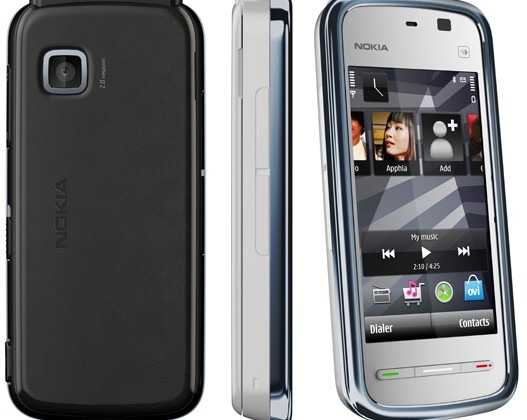 Nokia seem determined to fill in every possible gap in their line-up with different variants of otherwise identical handsets, and latest to the fore is the Nokia 5235 Comes With Music.  As the name suggests, this is a version of the Nokia 5230 outfitted with the company's unlimited music downloads service, and it's expected to drop in Q1 2010 with an MRSP – unsubsidized and untaxed – of €145 ($214).
That gets you a 3.2-inch resistive touchscreen, 2-megapixel camera and 3.5mm headphone jack, along with a microSD slot content with up to 16GB cards.  Nokia have dropped a Comes With Music store shortcut on the homescreen, for on-device use, or they offer PC software to allow you to shuttle audio across via a USB cable.
We can't help but wish the company would focus more on freshening up S60 5th Edition rather than pushing it out onto ever-more identikit devices.  The 5230 was an uninspiring device to begin with, frankly, and the 5235 CWM isn't exactly lighting fires under us either.