Nokia 515 Brings Premium Blend To Top-Tier Feature Phone

Introducing the Nokia 515 this week, the company has suggested that there's not only room for more feature phones in our immediate future, but there's room for premium features – and the internet – on them as well. This device works with a "classic mobile phone" style and a set of premium materials – like an aluminum frame – along with a back-facing 5-megapixel camera to command high-quality photos the likes of which have never before been seen from a phone in this market. And it comes in black or silver, too.
While the colors and the trim on this device may remind you of devices like the iPhone 5 or the HTC One, this device is anything but. Here what you've go instead is a single piece of anodised, sandblasted aluminum across the back of the machine and a single pane of Corning Gorilla Glass 2 (gently curved, even) across the front.
Sound very much like a feature phone to you?
This piece of glass is also polarized "for use in sunlight", while the display comes in at 2.4-inches QVGA with LCD 262k technology. Under the hood you've got "up to" 256MB of flash memory and a microSD card slot with the ability to work with 32GB cards for more storage than you'll know what to do with. This device is charged with a standard microUSB port that also supports data transfer, and you've got Bluetooth 3.0, a 3.5mm AV connector, and the ability to work with microSIM cards.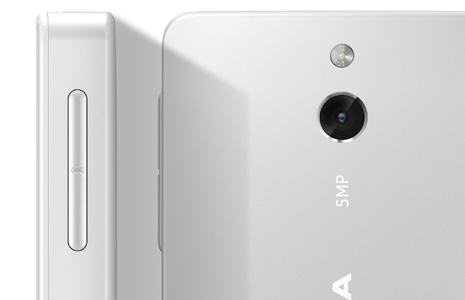 This device is coming in two variants (on top of the black or white variants therein), one with a single microSIM card slot, the other with Easy Swap Dual for 2 microSIM cards. The back of this device works with a 5-megapixel camera with the ability to take 100-degree Panorama photographs. You can also Sequential Shots – five frames in a row, choosing the best of the set.
This device also has "Self-portrait" like some of the most recently announced Nokia feature phones – this allows you to take perfect selfies with a built-in voice that prompts you to move your device left, right, up, or down until you've got your face centered.
This device also works with a Mail for Exchange app as well as the Nokia Xpress Browser tied in with internet connectivity. That's internet with 3.5G HSDPA – GSM 850/900/1800/1900 WCDMA 900/2100. We've contacted Nokia and are awaiting a response on if this machine will be working with Wi-fi connectivity.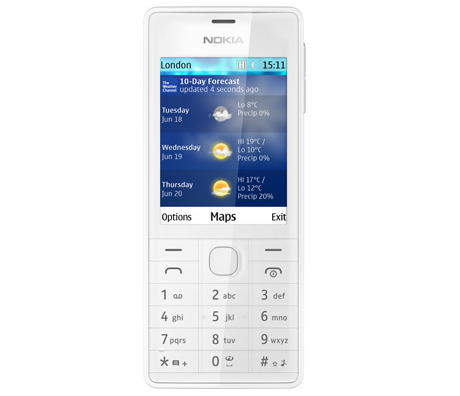 And of course, as with all devices this tiny, you've got a monstrous amount of battery time. Although while connected to 3G internet Nokia suggests you may have battery life around 5.3 hours, this machine works with 10.4 hours of talk time and up to a whopping 38 days on standby.
At the moment this device is only slated for Europe at "around EUR 115" and will be shipping in the third quarter of 2013. Look like something you'd consider using – as they suggest – "as your main device or as a companion to your smartphone"?