Nokia 500 is not the 1GHz Finnish phone we're waiting for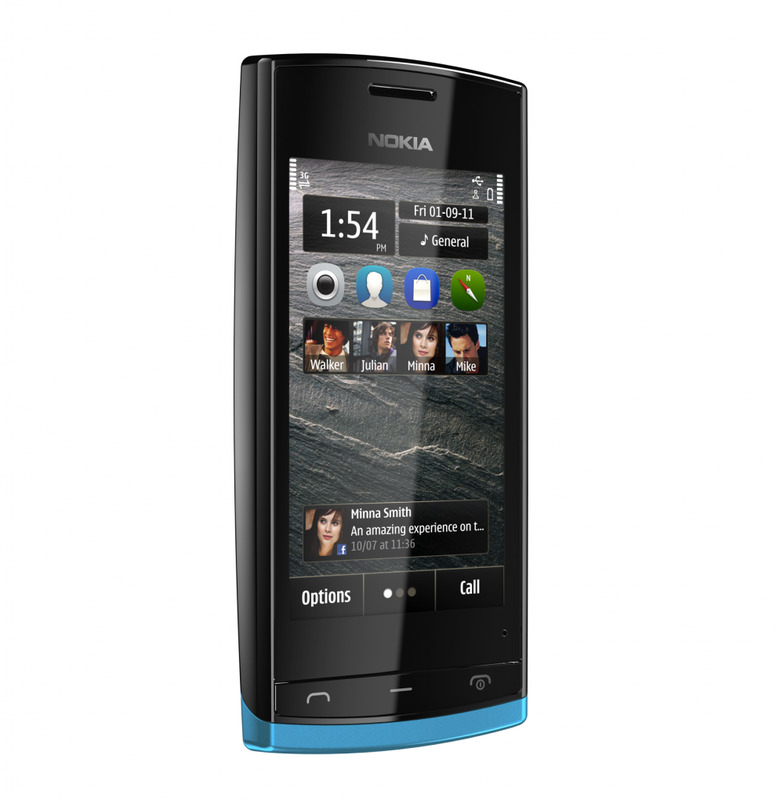 If you hadn't realized, we're waiting on a touchscreen Nokia, and that's just what the Finns have given us today: unfortunately, the new device is the Nokia 500, a Symbian Anna based phone, rather than the N9 or "Sea Ray". Still dressed in the old-fashioned Nokia styling, rather than the new polycarbonate slickness of the MeeGo handset, the 500 at least sees a speed boost with a 1GHz processor.
That may not sound much in the scheme of dual-core 1.2GHz Android uber-phones, but Symbian has always been light on its processor demands. Even high-end flagships, like the E7 and N8, made do with more humble chips coasting along at 680MHz. The obvious casualty on the 500 would be the battery, then, but Nokia reckons users will see 5-7hrs of talktime, over 450hrs of standby or up to 35hrs of music playback.
Other specs include a 3.2-inch capacitive touchscreen running at 640 x 360, a 5-megapixel camera on the back, 2GB of internal storage and a microSD card slot. Connectivity includes pentaband WCMDA/UMTS – so you'll be able to use it on either T-Mobile USA or AT&T – along with Bluetooth 2.1+EDR and WiFi b/g, in a chassis measuring 111.3 x 53.8 x 14.1 mm and weighing 93g.
Nokia is even bringing back its interchangeable colored covers, with a choice available in the box with the 500 and then more available to purchase. The Nokia 500 will go on sale in Q3 2011 priced at €150 ($216) pre-tax.