Nokia 400 could be the first touch-less Android feature phone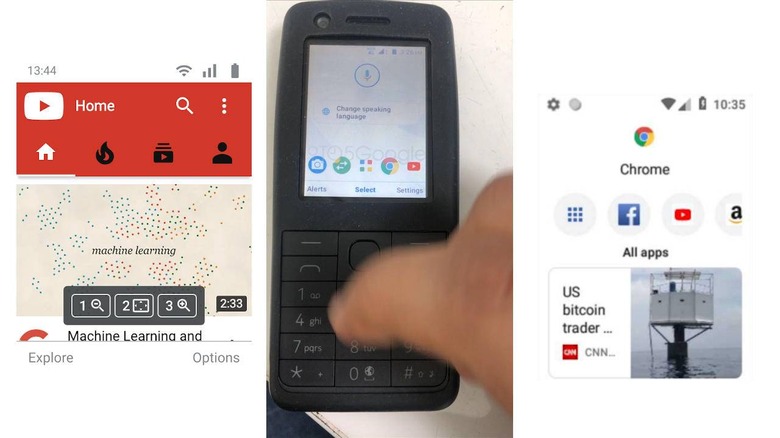 Android can be found almost anywhere these days, from your regular mobile devices to laptops to even home appliances. The one place it is somewhat ironically absent from is the so-called feature, or dumb, phones. Despite Google's best efforts, the platform may still be too incompatible with what many expect from such an entry-level communication device. HMD Global, however, might be daring to change that perception with what could be the world's first feature phone running Android and without a touch screen.
What does it mean to be a feature phone anyway? Aside from dirt-cheap prices, this class of phones is often identified by their use of an almost forgotten T9 keypad, often without a touch screen, and very limited hardware that can barely connect to the Internet. All of those seem almost antithetical to Android even under its Android Go configuration.
July last year, word of a feature phone running what seemed to be a customized version of Android popped up over the Internet only to disappear a few months later. So did a certain TA-1208 from HMD Global which first appeared in the Wi-Fi Alliance listing in August. Now that phone model has reappeared, this time bearing the Nokia 400 name and the operating system detail is sending the Web thinking about what it could be.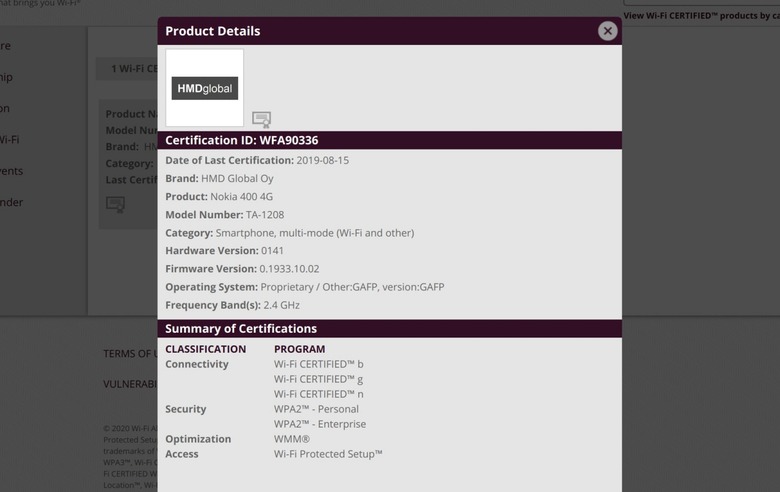 HMD Global's feature phones usually run on KaiOS, that odd custom mobile platform that received support for some of Google's most important apps, including YouTube, Maps, and even Assistant. The Wi-Fi Alliance, however, lists the Nokia 400 as using "GAFP". This name happened to also appear in the earlier Android feature phone leak which identified it as the "Iron GAFP".
It is, of course, still unknown if it's one and the same phone and is simply based on connecting the dots. It will definitely be interesting is HMD Global manages to break through the feature phone barrier with an Android-powered Nokia 400 which, in turn, could get Google on even more devices.