Nokia Android feature phone leak sends the Internet into a frenzy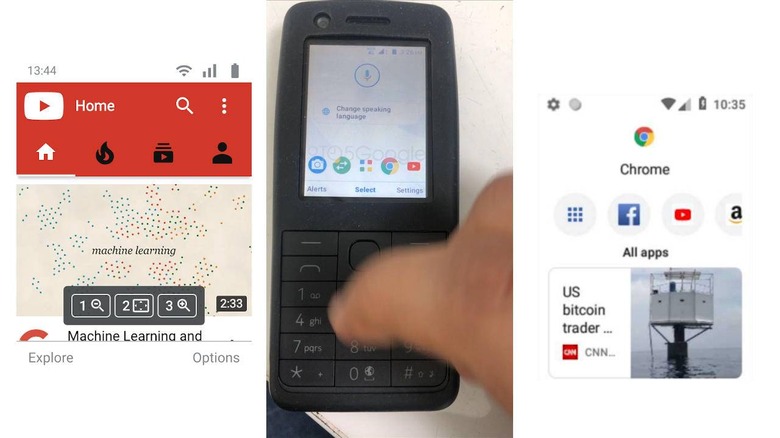 For all its flexibility and ubiquity, one thing the Android platform has never been known for is being lightweight. The Android Go configuration was designed to address that but, even then, its base requirements are already on the smartphone territory. There is still some class of people who'd love to be connected to the Internet but have no need for even the most basic smartphone features. HMD Global might be coming to their rescue with an old school Nokia feature phone running Android, at least based on this new leak.
What can a feature phone offer that a smartphone can't? While smartphones have it all when it comes to features and versatility, even those may be too much for people whose primary use case is making calls more than browsing the Web. At the same time, those users might also want to have access to Internet service from time to time but feature phones are usually very limited in that regard.
A combination of a feature phone with Android OS seems like the perfect match and HMD Global seems to think so too. A leakster showed off a typical feature phone claimed to be under Nokia's brand and running Android instead of the old Symbian OS. There are telltale signs, like the use of Material Design icons, Google Assistant, and Chrome. At the same time, it isn't any Android you've seen before.
In addition to the smaller screen and pixel density, the phone's UI is mostly driven by button presses. Unsurprising given there's no touchscreen here. Content is also squeezed and slightly rearranged to take into account the small space.
Of course, these are all based on a leak from an uncorroborated source. It still raises a few questions, especially regarding battery life and price. Needless to say, netizens are going crazy about the tiny Android phone that brings back the good ol' days of T9 typing.