Nokia 3310 3G gives a modern spin to a famous phone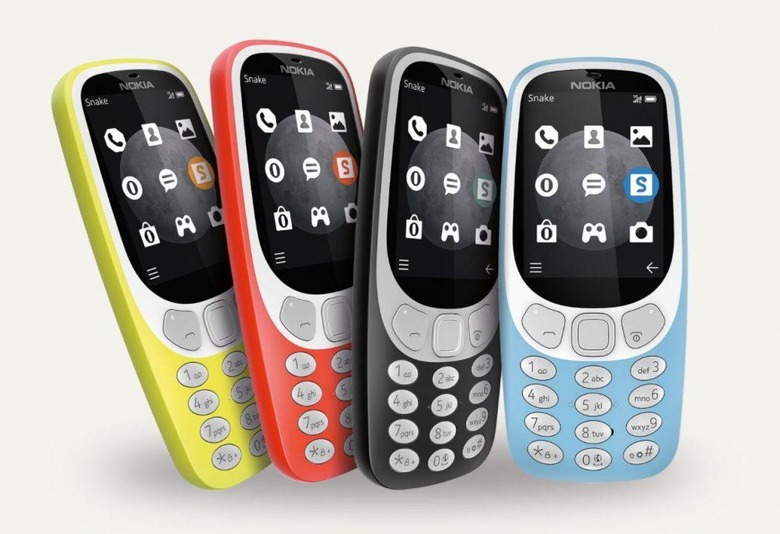 UMD Global is attempting to bring the Nokia brand back to prominence among consumers, and what better way to do that than by re-releasing what was arguably Nokia's most famous handset? Earlier this year, we saw the Nokia 3310 rise from the ashes, and now, UMD is releasing a new version that makes the phone just a little bit more modern. Say hello to the Nokia 3310 3G.
On the surface, the Nokia 3310 3G looks a lot like the 3310 refresh that was released earlier this year. The only major difference is the addition of 3G funtionality, allowing you to access mobile networks for things like VoIP and social media.
Of course, you shouldn't head into this release expecting a full-featured smartphone, as that would betray the very spirit of the 3310 name. Instead, it appears that the 3310 3G comes with a few pre-installed apps – Facebook and Twitter specifically – that allow you to use the phone for a limited number of internet-connected activities. Like all of the phones in the 3310 line that came before it, the 3310 3G has Snake installed as well, so with that in mind, what else do you need?
READ MORE: Nokia 3310 hands-onOther than the new 3G functionality, there's almost no difference between this 3310 and the one that launched earlier in the year. You'll have a 2MP rear-facing camera as your main shooter, and the phone will have the option for a dual-SIM configuration as well. An example of high-end mobile technology it is not, but it does serve as a fairly solid throwback to a simpler time.
To mark the roll out of this new phone, UMD Global will be launching the 3310 3G in two new colors: azure and charcoal, which are joining returning colors yellow and warm red. We'll see this phone launch sometime in mid-October with a "global average price" of €69.