Nokia 3 sets a record by getting Android 9 Pie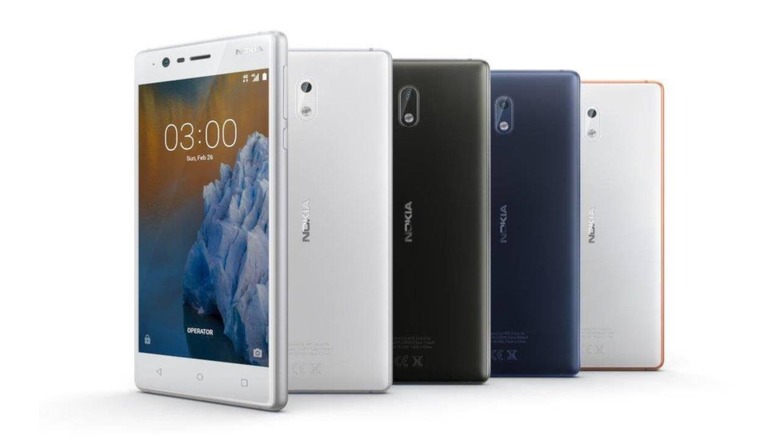 Remember the Nokia 3? Don't feel bad if you don't. In the fast-paced smartphone market, a two-year-old phone is easily forgotten. Even more so a two-year-old entry-level phone like the Nokia 3. But that is exactly why HMD Global is turning Android heads with its surprising but not really unexpected announced. That budget phone from 2017 is getting Android 9 Pie and it should put other phone makers to shame.
To be honest, the Nokia 3 was nothing to write home about even back then. Not unless you're a fan of the Nokia brand and was looking for a dirt-cheap Android phone two years ago. The all-metal mobile device had a typical 5-inch 720p screen (this was before the time of notches) and ran on a quad-core MediaTek processor. The single camera on its back has an almost embarrassing 8 megapixel sensor while the had, surprisingly, exactly the same one.
Most OEMs forget their entry-level phones after a few months but, for HMD Global, two years is two years. So, just in time for its second birthday, the manufacturer is giving the Nokia 3 (2017) not a cake but a pie.
The wait is over! Keeping up with our promise of 2 years of Android updates, Nokia 3 (2017) is now officially running on Android 9 Pie! Step up to Nokia smartphones, they Just Keep Getting Better! #GetSmart #Nokiamobile pic.twitter.com/Xz1JXt2Cet

— Juho Sarvikas (@sarvikas) June 3, 2019
Of course, some might point out that HMD Global is, in a way, killing its own business by giving Nokia 3 owners less reason to buy a new Nokia phone. One would argue, however, that earning consumer trust is more important and ensures that these people will continue patronizing the brand phone after phone after phone. It also makes it more attractive to Android users who are tired of OEMs' planned obsolescence.
The question now is whether the Nokia 3 will still get Android Q later this year. Different manufacturers interpret "two years" differently and, to be fair, the Nokia 3 already got two Android updates (from Nougat to Oreo to Pie) in two years. If it does still get Android Q, then HMD Global will be setting yet another standard we wished all Android OEMs followed.