Nokia 3.1 Review: Best at Basics
EDITORS' RATING: 6/10
If you need a new inexpensive smartphone without superfluous bells and whistles, take a peek at the Nokia 3.1. This month we had the Nokia 3.1 in-pocket for review and came away suitably impressed. This phone costs $159, runs Android One, and has a guarantee for two years of OS updates and three years of monthly security patches. It's exactly what the most baseline Android smartphone should be – at well below the price one might expect.
Hardware
The Nokia 3.1 wasn't made to do battle with smartphones several times its price. It has a modestly sized display that's not particularly sharp for a phone released in 2018, and it's just GSM (which means AT&T, T-Mobile, and related carriers in the USA), but it's put together well, and it's capable of all the most basic smartphone functions.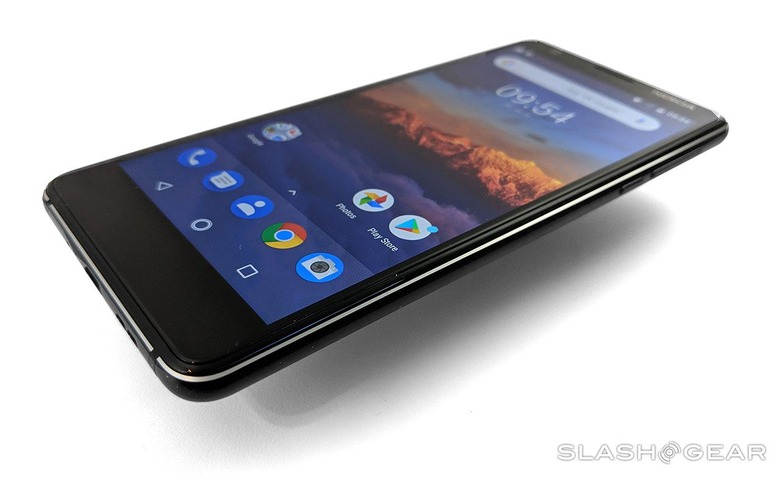 Have a peek at the specs for this device below, and note the appearance of a headphone jack, a microSD card slot, and Corning's Gorilla Glass 3 up front. The US-released version we're reviewing here has 2GB of RAM and a MediaTek 6750 oct-core processor. We've got the version that's a combination of Black and Chrome – also available are Blue/Copper and White/Iron.
In this phone there's no fingerprint reader and no NFC, so don't expect to use any sort of major digital wallet. There is a vibrator inside that's anything but subtle, and an external speaker that's similarly lacking in subtleties. It can get loud, but don't expect to hear all the instruments in any orchestral MP3.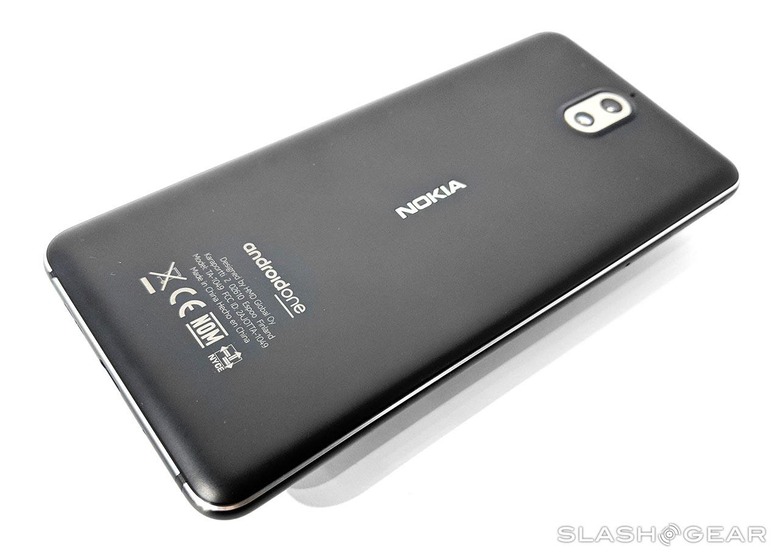 The Nokia 3.1's hardware is beautiful. In every way, it's clear the current industrial design team working on Nokia phones knows how to craft mobile hardware. The Nokia 3.1 is at once simple and elegant, light and premium. This is a phone that's perfect for someone who doesn't want to drop hundreds of dollars on a phone, and ALSO does not want to have to buy an ugly hunk of plastic. The Nokia 3.1 is a really, really nicely designed piece of technology.
Software
This device uses Android One, which means it's running a very basic version of Android, nearly entirely devoid of any non-Google software. The user gets three different apps from Nokia that aren't part of the standard Android One build. These include FM Radio, Files, and the Camera app – plus there's a shortcut to a download of a Nokia Support app.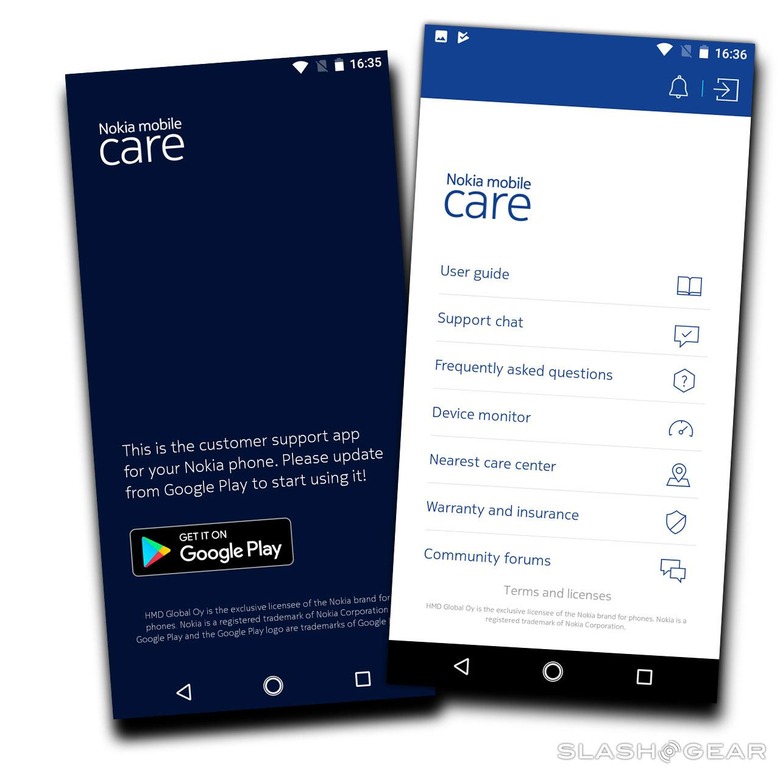 The Nokia Support App icon appears as "Support" and takes up nearly as small an amount of space as possible as it's not a full-fledged app right out the box. When one opens the Nokia Support App for the first time, it links to a full download. When the app is downloaded, the software tunes itself for the specific smartphone model.
The Nokia Support app includes all the information an end-user could possible want about this Nokia 3.1 smartphone. That includes a user guide, FAQ, and Support Chat as well – that'll be overlooked by most users, but for those that want it, it's like Nokia's going above and beyond the call of duty. This app also has a GPS map link to the "nearest care center" for the phone, Warranty and Insurance info, Community Forums, and a Device Monitor system.
The Files app is one that's made by Nokia, but works very similar to the app Files Go by Google. It organizes your files and lets you look at what you've got. Just like it should. FM Radio operates similarly – simple to use and basic in content. Running Android One means the whole experience is streamlined – and beyond the occasional longer-than-normal wait for an app to open – this smartphone works great for the simple stuff.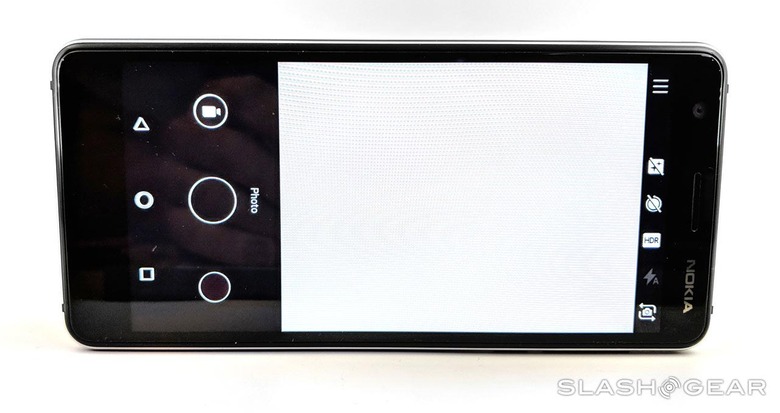 Camera
The camera app seems to be more feature-packed than the smartphone has any business being. It has a manual mode, believe it or not, and snaps some relatively generous pieces of media. It's not a miracle-maker, but for the audience at which this smartphone is aimed, the results are more than good enough. Have a peek at a few example photos below.
Battery Life
The battery life on this smartphone is decent. There's not a whole lot of space for the battery, physically, inside this small smartphone casing, so we're only rolling with a 2990mAh capacity battery in the first place. But for that we're still getting a full 8 hours before we need a charge. This smartphone uses micro-USB, and does not sport any sort of fast-charge tech – it's all old-school and such.
Wrap-up
This isn't the sort of phone you'll be considering as a replacement for a far more expensive device. This is the sort of phone you buy as a replacement for a phone you've used for the past half-decade because you don't need anything fancy. This is your first smartphone. This is the phone you get when you see your friends mega-massive phones and want to prove that it's possible to live your life with a phone that's not bigger than your hand.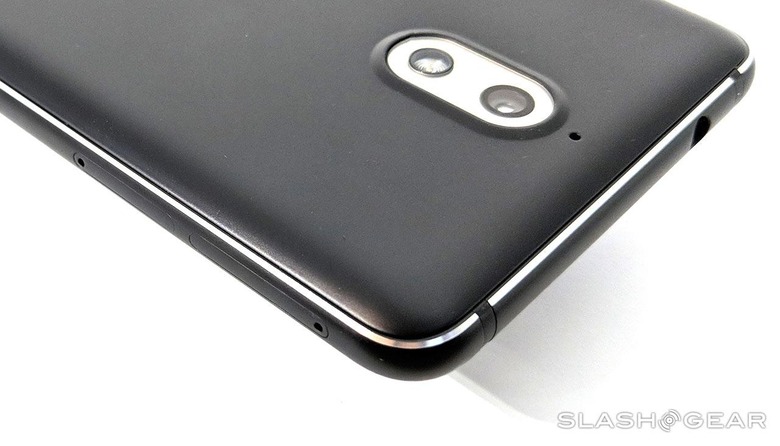 The Nokia 3.1 is available in the United States through Nokia dot com right this minute. They'll redirect you to Best Buy, more than likely, where you'll find the device appearing for approximately $160 USD right this minute. Have a peek, and let us know if you find it available in any fancy color combinations – right now it's all about black.