One of Nokia's most affordable Android phones, the Nokia 3.1, will go on sale in the US on July 2, with a surprisingly low price of $159 unlocked. Part of HMD Global's 2018 Nokia-branded range, the Nokia 3.1 may not be made by the original team, but it does get that all-important logo and some features you'd expect to see on a much more expensive device.
The means an analogized metal frame and Corning Gorilla Glass 3 2.5D curved glass on the front, rather than plastic as you might expect to find on a budget phone. The screen is 5.2-inches, 18:9 aspect, and HD+ 1440 x 720 resolution, and there's a 13-megapixel camera on the rear and an 8-megapixel camera on the front.
It's running MediaTek's 6750 oct-core, though, rather than the more familiar Qualcomm Snapdragon. For the US, it's paired with 2 GB of RAM, along with 16 GB of storage. The latter can be expanded by microSD.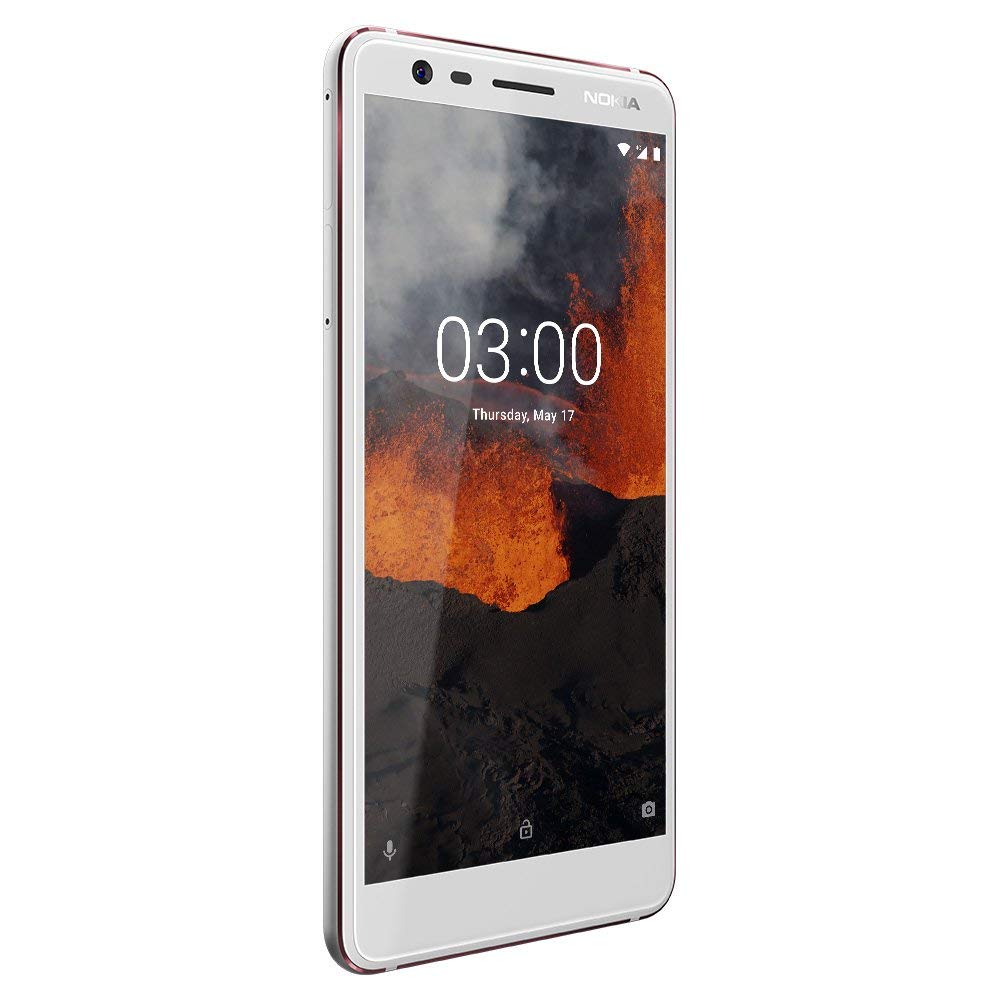 As for software, the Nokia 3.1 is an Android One device. That means the promise of two years of OS updates and three years of monthly security patches. It's Oreo-based at launch, but HMD says that it's Android P-ready and will get an update to that when the final software is available.
HMD still finds space for a 3.5mm headphone jack, and inside there's LTE Cat.4, WiFi a/b/g/n/ac, Bluetooth 4.2, and GPS. The battery is 2,990 mAh, and recharges via microUSB rather than the newer USB-C. You don't get a fingerprint reader, mind, so be prepared to remember your PIN.
As it's a GSM-only device, without CDMA support, you're looking at compatibility with AT&T and T-Mobile in the US. Verizon and Sprint users should look elsewhere for their budget Android fix. Still, we can't really argue with what HMD is offering here. Yes, the specifications aren't going to give a Galaxy S9 or LG G7 ThinQ any sleepless nights, but the Nokia 3.1 is a fraction of the price. Indeed, you could get four Nokia 3.1 for the cost of a single unlocked Galaxy S9, and still have cash left over.
The Nokia 3.1 will be available in three finishes: Blue/Copper, Black/Chrome, and White/Iron. It's up for preorder now, priced at $159, and will ship from July 2.
SlashGear uses affiliate links, and sometimes if you buy something we might get a small percentage of the sale. This doesn't affect our editorial policy