Nod to Pay turns Glass into mobile Bitcoin wallet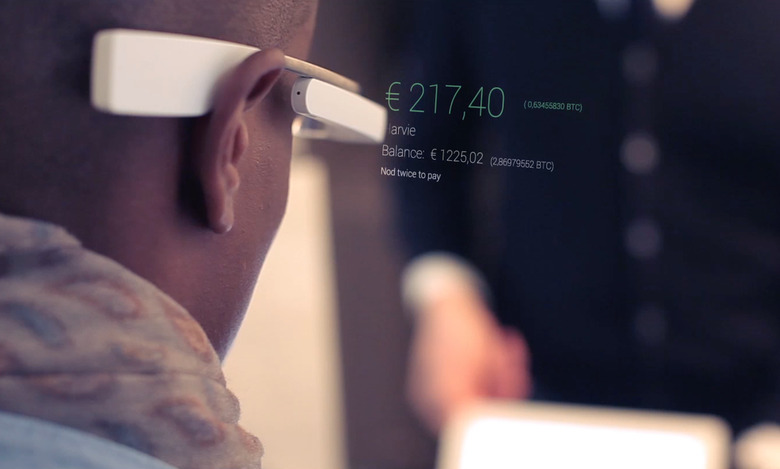 A Dutch start-up wants to make Bitcoin payments as easy as nodding your head, with EAZE revealing "Nod to Pay" using Google Glass, the virtual currency, and QR codes. Triggered by the voice command "OK Glass, make a payment" and then finalized by a simple nod gesture, the system makes payments a completely hands-off process.
Although quite a few systems are being combined, the idea is to make it all frictionless for the wearables user. The vendor runs the purchase through their system and then shows a large on-screen QR code to the customer, who scans it with Glass and then does a simple nod gesture to approve it.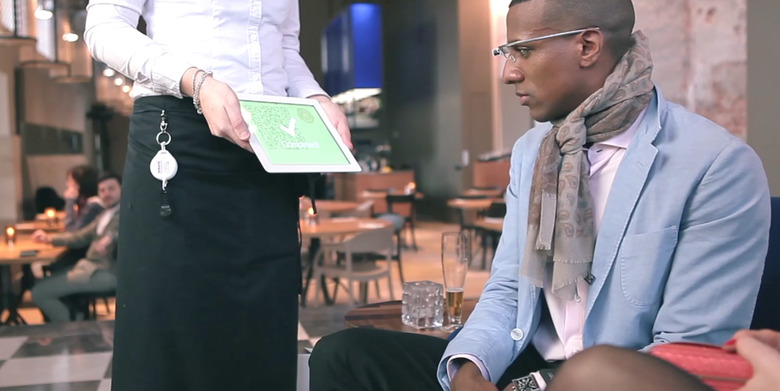 Nod to Pay relies on Glass' inbuilt ability to recognize QR codes, and a new point-of-sale app that runs on an iPad or Android tablet. Glass most regularly uses QR codes for setting up new WiFi networks – users can sign in to new networks with their credentials on the companion app or Glass website, and then transfer over those settings by snapping the QR code generated with the headset – but Nod to Pay is an example of how the data-linking glyphs can also be used by wearables.
For the merchant, EAZE is promising simple setup, with getting started being as easy as downloading the app, creating an account with their brand logo, and then starting accepting payments.
On Glass, meanwhile, there's the possibility to set an upper limit on transactions, anything above which would demand a PIN code. The system needn't be limited to Glass, either, with EAZE working on other types of approval process that could involve tapping or shaking a wristband-style wearable.
Bitcoin was picked because it's already virtual, with EAZE suggesting that more traditional currencies would need a technical upgrade to be included. That presumably wouldn't stop an existing payments provider like Square or VISA to use a similar wearables tool to bridge a credit or debit card with body-worn devices.