No more Beats: NFL players forbidden to wear the headphones on camera after Bose deal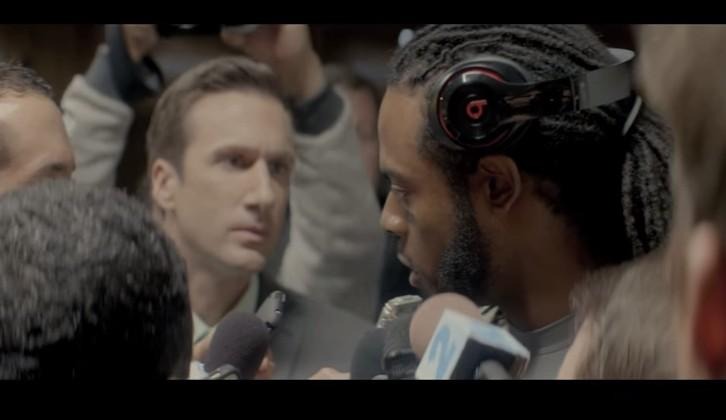 The appearance of the Beats By Dre line of headphones on professional athletes is easily one of the top reasons the brand has become so recognizable in the last few years, and becoming the leader the of the so-called "premium headphone" market. While a number of professional athletes have direct sponsorship contracts with the Apple-owned Beats, don't expect to see them of the heads of NFL players any longer, as a new marketing deal with Bose prevents the rival headphones from appearing on camera.
The restrictions on Beats are thorough and clearly designed to keep Bose's rival away. As Re/code reports, NFL players are banned from appearing on camera at games or during interviews while wearing Beats headphones. Actually, they are forbidden to be seen in any brand of headphones other than Bose. This applies to TV interviews that take place during pre-season training, practice sessions, and game days, starting from pre-kickoff to a full 90 minutes after gameplay ends. Coaches, as well, are only allowed to wear Bose products.
The NFL confirmed the terms of the marketing deal with Bose, and clarified that these policies were not the result of a targeted attack on Beats specifically, but rather they are rules enforced by the league to limit branding on the field and on camera. As a NFL spokesman put it, "They are the NFL's policies – not one of the league's sponsors, Bose in this case. Bose is not involved in the enforcement of our policies. This is true for others on-field."
While on paper this is merely a move to protect Bose, it certainly will have effect on how often Beats headphones will appear in front of viewers. Beats has been very successful in the last year with its promotions featuring professional athletes, notably NFL players Colin Kaepernick and Richard Sherman each appearing in TV commercials, as well as a lengthy promo titled "The Game Before The Game" that aired during this year's World Cup and starred a number of popular soccer players. In fact, a similar ban on Beats appearing inside stadiums during that tournament was also enforced by FIFA, due to Sony being a major sponsor.
SOURCE Re/code