No Man's Sky suffers launch issues on PC, patch incoming for PS4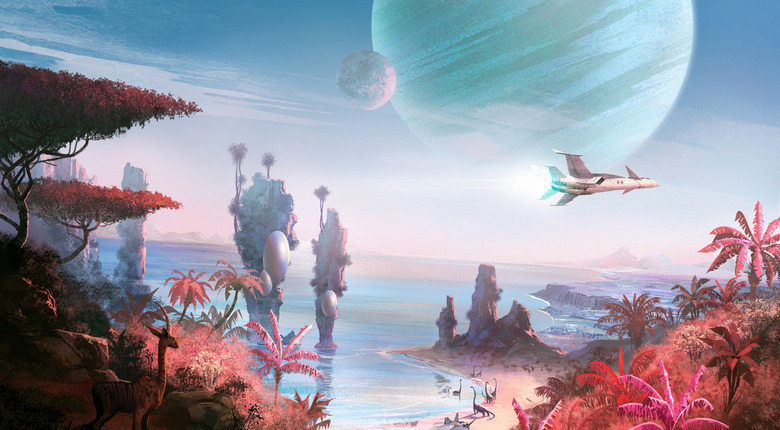 No Man's Sky is barely out of the gate on PC and already the release seems to be plagued with launch issues. Users are reporting issues that are negatively affecting performance on the PC version of the game, and there are currently so many negative reviews on the game's Steam page that it may be a good idea to wait a bit before taking the plunge on No Man's Sky.
Users are reporting a whole slew of problems, including framerate drops, crashing, stuttering, and issues when players try to alt-tab out of No Man's Sky. This has resulted in players flooding the No Man's Sky Steam page with more than 4,000 reviews, netting the game a "mostly negative" rating at this early stage after release.
Obviously, you'd expect some of those reviews to be trolls, but with so many people listing their PC specifications and the problems they're experiencing, it seems there's a set of widespread problems with the PC port of No Man's Sky.
For what it's worth, Hello Games founder Sean Murray has taken to Twitter to name three potential causes of the issues, saying that players may not have applied a patch that's already available for No Man's Sky PC. They may need to download updates graphics drivers from their GPU manufacturers as well, or they may not meet the graphics requirement for the game, with Murray reminding players of the game's OpenGL 4.5 requirement.
Players have been experiencing issues on the PS4 side of things as well, with a post on the No Man's Sky official website saying that PS4 owners have been reporting bugs and crashes. While these aren't entirely similar to the performance issues PC players are experiencing, crashing seems to be happening regardless of platform, and Hello Games says it will have a patch incoming for the PS4 version soon.
As for when the issues on PC will get sorted out, that might take some time. The performance issues don't seem like anything that can't be solved by patching, but the question of why the game was launched with these problems is inevitably (and rightfully) being brought up by disappointed PC gamers. We'll keep on an eye on any developments concerning a PC patch for No Man's Sky, so stay tuned.
SOURCE: Hello Games