No Man's Sky is now available on Steam and GOG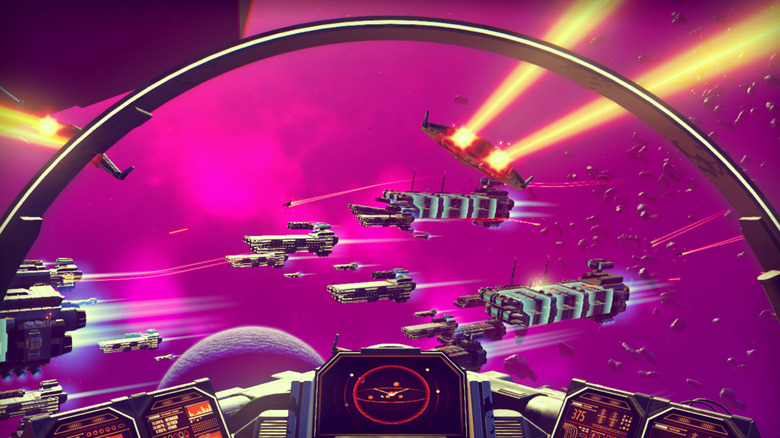 No Man's Sky has been the center of much discussion this week, finally launching on PlayStation 4 after a handful of disappointing delays. If PC is your preferred gaming platform, the wait was even longer (though only slightly), but your time has come at last: No Man's Sky has launched on PC, hitting the storefronts of Steam and GOG just a few minutes ago.
No Man's Sky, if you haven't already heard, gives players the opportunity to travel a procedurally generated universe that's home to 18 quintillion planets. Once you're in the sandbox No Man's Sky offers, what happens next is really up to you – whether that's dogfighting pirates in space, exploring planets and documenting exotic alien life, or tracking down space stations to trade the resources you've collected.
It's the openness that's proving to be something of a dividing factor when it comes to No Man's Sky. Currently sitting at a Metacritic rating of 69, some reviewers are praising the game for its vision and execution, while others are criticizing the fact that there doesn't seem to be all that much to do in the game. It would appear that players are just as divided, with the user ratings for No Man's Sky currently sitting at an even 5.0 out of 10.
Regardless of what other people have to say, it's always better to play a game yourself and draw your own conclusions, so if you've been looking to get in on the No Man's Sky action, you can now do so on either PS4 or PC. Have you been playing No Man's Sky this week? If so, let us know what you think of it down in the comments section.