No Man's Sky Hit With Last-Minute Delay On PC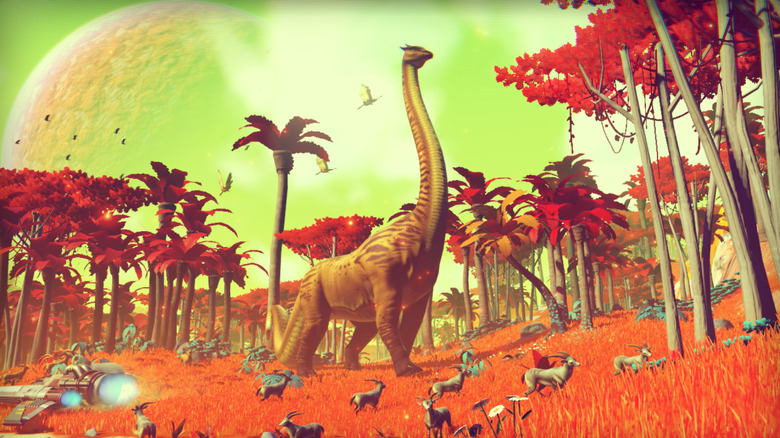 PC players excited for the release of No Man's Sky are going to have to wait a little bit longer to cruise around the universe. Originally scheduled to launch alongside the PS4 version on August 9, the PC version of the highly-anticipated game has been hit with another delay. That's going to be disappointing to hear for eager gamers who have already had to deal with delays, but it's not as bad as you may initially think.
No Man's Sky has been pushed back a grand total of three days on PC, meaning it will now launch on August 12. Hello Games hasn't made an official announcement of the game's delay, but one eagle-eyed NeoGAF user noticed that the PC version's release date had changed over on the game's website. We don't know why the PC version has been pushed back, but at the end of the day, three days isn't a huge deal. At least the game wasn't pushed back a further three months.
Perhaps Hello Games decided it needed more time to ensure server stability? This is only speculation, of course, but given the hype surrounding the game, it wouldn't surprise us one bit to hear that Hello Games looked at pre-order numbers and figured it was better to be safe than sorry. Remember, No Man's Sky is currently in the second spot on Steam's top sellers list, and we're guessing that would be enough to make any developer want to make doubly sure that the game's servers are ready for launch.
It's worth pointing out that No Man's Sky Steam page still says the game will be launching August 9, so it's always possible that this is some kind of mix up. Until Hello Games states otherwise, however, it's probably best to just go along with the August 12 date for PC that has popped up on the game's official site.
SOURCE: NeoGAF