No Man's Sky is coming to Xbox One with a major content update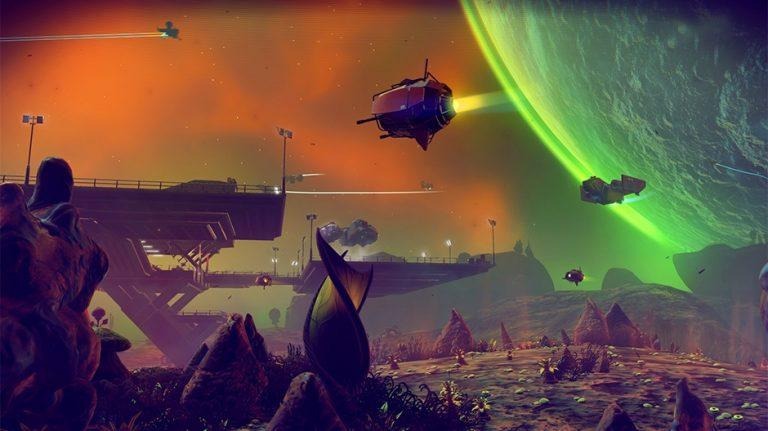 It's been a little while since we last heard from No Man's Sky, but these days, it's looking like a vastly different game than the one we saw at launch. We're quickly approaching the two-year anniversary of No Man's Sky August 2016 release, and all this time, Hello Games has been working to improve the title. Today, the company surprised us by announcing that No Man's Sky will be coming to Xbox One later this year.
It will, of course, be accompanied by all of the content updates that have launched thus far. For those who may not have been keeping up with the post-launch update schedule for No Man's Sky, there are three major updates worth talking about. The first of these updates was the Foundation update, which added things like base building and a survival game mode.
After that came Pathfinder, which added a more challenging permadeath option, along with vehicles and online base sharing. The most recent and arguably biggest update so far was Atlas Rises, which dramatically beefed up No Man's Sky's story while at the same time giving the game a visual overhaul. If you haven't played No Man's Sky since launch, it might be worth returning to it just to see what's changed over the past year and a half.
Atlas Rises will only hold the title of "largest No Man's Sky update" for so long, however. In addition to announcing the Xbox One port of No Man's Sky today, Hello Games also revealed the name of the game's newest content update: NEXT. We know almost nothing about this update at the moment, though Hello Games says that it's "our largest update so far."
No solid release date has been set for the Xbox One version or NEXT update at this time, though we're told to expect NEXT sometime in summer 2018. That's probably when we can expect the Xbox One version as well, but for now, all we can say is that we'll have more information for you once Hello Games shares it. While we wait, be sure to head down to the comments section and let us know if you'll pick up No Man's Sky on Xbox One!