No Man's Sky comes under investigation for Steam page advertising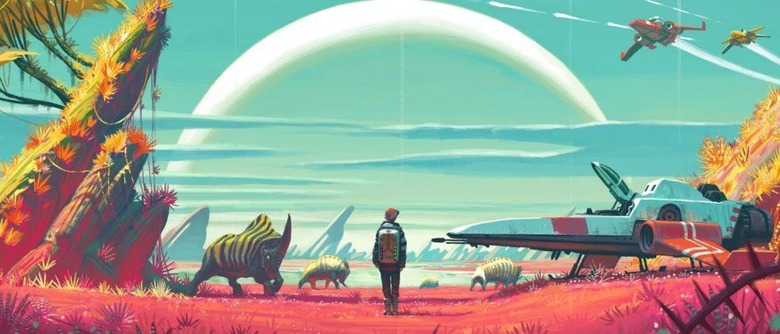 Whether you love or hate No Man's Sky, there's no denying that it's gone through a controversial launch. Shortly after the game released, there were a fair number of players and commentators criticizing the lack of advertised features in the game, and in fact, the game's Steam page still displays pre-release promotional materials that show off features which never made it into the final game. Those trailers and screenshots have caught the attention of the UK-based Advertising Standards Authority, which has revealed that it is investigating claims of misleading marketing.
An important thing to keep in mind here is that the ASA is not investigating the game's pre-release marketing campaign, but rather the current state of its Steam page. There's an important distinction, as most of the criticism of Sean Murray and the team at Hello Games seems to be centered around what was said about the game prior to launch.
The ASA response to complaints was first documented in a Reddit thread posted to the No Man's Sky subreddit, with an ASA representative later confirming to Polygon that the agency was indeed investigating the game and its marketing as it applies to Steam. Hello Games isn't the only one being held responsible here, either, as the ASA is holding Valve equally accountable.
The ASA asking them both to explain why a variety of features are previewed in these promotional screenshots and trailers but don't actually exist in the game. Some of the offending items include large-scale space combat, structures and buildings as they're pictured in the promo materials, aiming systems, and a graphics quality that is better than what can actually be achieved.
Where it goes from here is anyone's guess, but this definitely serves as another chapter in the very strange and somewhat troubling story of No Man's Sky. We'll keep our eyes peeled for an update from the ASA, so stay tuned.
VIA: Polygon
SOURCE: Reddit