No free Windows 10 lunch for PC pirates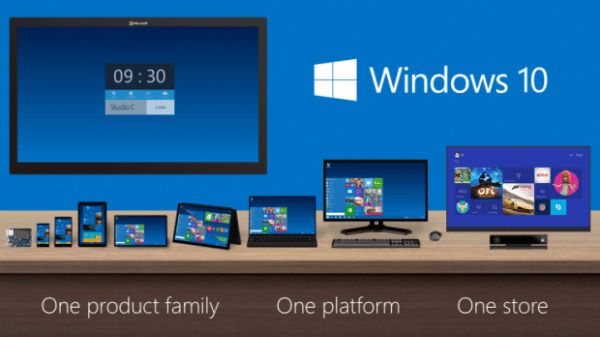 Microsoft's appetite to get Windows 10 on as many PCs as possible may have seen it extend an olive branch to those running stolen software, but it won't be a free lunch. The software giant surprised many earlier this year with its promise of a complimentary update in the first year; now, tackling the thorny issue of whether those running "non-genuine" prior versions of Windows will also get the free 10 upgrade, Microsoft's Terry Myerson has confirmed that it won't be so simple.
For those running genuine copies of previous versions of Windows, it'll be straightforward. As long as your Windows 7 or Windows 8 machine has the specs to handle Windows 10, the route to upgrading it in the first twelve months of release will be complimentary.
As suggested earlier this year, however, those with non-genuine copies won't get a free version to play with. There'll be an official upgrade path, but it'll come at a price.
"While our free offer to upgrade to Windows 10 will not apply to Non-Genuine Windows devices, and as we've always done, we will continue to offer Windows 10 to customers running devices in a Non-Genuine state. In addition, in partnership with some of our valued OEM partners, we are planning very attractive Windows 10 upgrade offers for their customers running one of their older devices in a Non-Genuine state" Terry Myerson, Microsoft
Microsoft is yet to detail exactly how much the upgrade might be for those users.
Those who are running a non-genuine copy of Windows 10 will also get a regular reminder of that fact, with Microsoft adding a watermark to the desktop flagging its illegitimacy. That's more of a warning message to buyers who might inadvertently pick up what they think is a PC with an authentic copy of the OS, however.
"If you ever encounter this watermark on a new machine," Myerson says, "I encourage you to return the device immediately to the retailer from whom you purchased it and request a Genuine Windows device."
Although it was widely expected that Microsoft would announce the release date for Windows 10 at its BUILD 2015 conference earlier this month, the exact launch schedule is yet to be confirmed
SOURCE Microsoft