Niveus Media inked with HDGIANT to expand Premium Movie Collections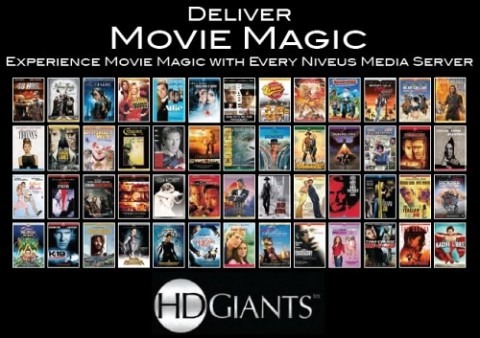 Already providing one of the industry's best media player and networked media server, Niveus looks to expand its content services via HDGiants to bring HD quality feature films directly through the company's Niveus Movie Library application.
The joint-venture allow purchased HDGiants premium movie catalogs deliver to its network dealers in the form of hard drives devices. It's priced at $1,099 for 50 movies or 100 flicks for $2,099 which includes "top-rated films from major movie studios." The content stored on the Cargo Edition can be accessed via the scalable Niveus Media Server or connected Media Center Extenders.
100 movies in HD quality could take forever if downloading, the hdd delivery services is a niche market services for high end users that hates the idea of internet streaming and have the time to wait for the turn-around. To reward its subscribers, HDGIANTS will give away a $75 music sampler for each movie collection purchased.