Nissan's Rogue Dogue puts your pup in pole position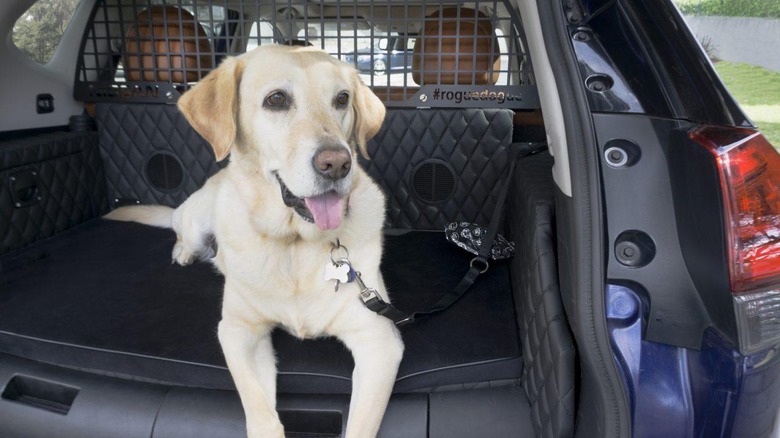 Nissan has revealed its second custom Rogue crossover for the New York International Auto Show 2017, and the Rogue Dogue is all about keeping your dogs happy. The customized compact SUV has a completely reworked cargo space, upgraded into a mobile penthouse for your pooch. Where the Rogue Trail Warrior concept yesterday was all about going out and getting up to mischief in the mud yourself, the Rogue Dogue is more about a muddy canine friend.
So, gone is the usual carpet, replaced by a padded flooring and walls that are both more comfortable and easier to clean. There's a clip-on safety harness to ensure Fido is safe in the case of a crash, and a removable pet partition separating the rear space from the rest of the cabin. Nissan has even designed in a special hammock, which clips around the front and rear headrests to give a dog somewhere comfortable to nap.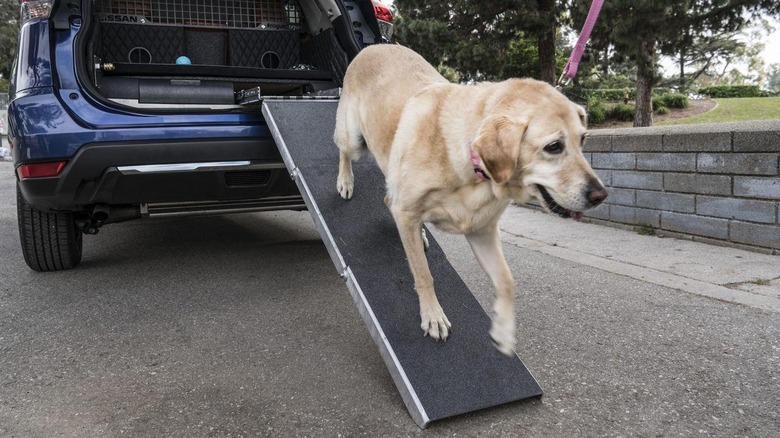 Getting into the Rogue Dogue, meanwhile, is courtesy of a slide-out ramp. That extends out of the load bay and helps older dogs avoid having to jump up – or, indeed, owners having to pick them up themselves. Once they're in, there's a spill-proof dish for water and another for food.
Perhaps the most useful feature for dog owners is the shower, though. An onboard 10 gallon water tank feeds a 360-degree dog shower – effectively a circular shower frame which can be passed over the pup – while an integrated blower warms the rear compartment to dry the dog off.
Finally, there's a canine-focused first aid kit stowed in the rear, along with a side-mounted dispenser for waste bags. An extra storage drawer can be used for treats, toys, and a leash.
If all this looks familiar, that's because it's actually Nissan's second dog-centric SUV conversion in the space of little more than a month. Earlier this year, the company revealed the Nissan X-Trail 4Dogs concept which, like this Rogue Dogue, puts your pooch at the heart of a customized cargo area. The X-Trail is actually the European version of the Rogue, hence the similarities.
Still, that doesn't make it a bad idea. Indeed, Nissan claims that among just over 400 dog owners in the US surveyed in March, more than three quarters said that canine-friendly features would sway them when it comes to buying a new car. That number was even higher among millennials, at 89-percent.
Right now, however, Nissan has no plans to commercialize anything in the Rogue Dogue. Nonetheless if the stats hold up, it seems like it would only make good business sense to offer accessories with pup-potential.