Nissan Titan V8 Turbo-Diesel Set To Deliver Mid-500lb-Ft Torque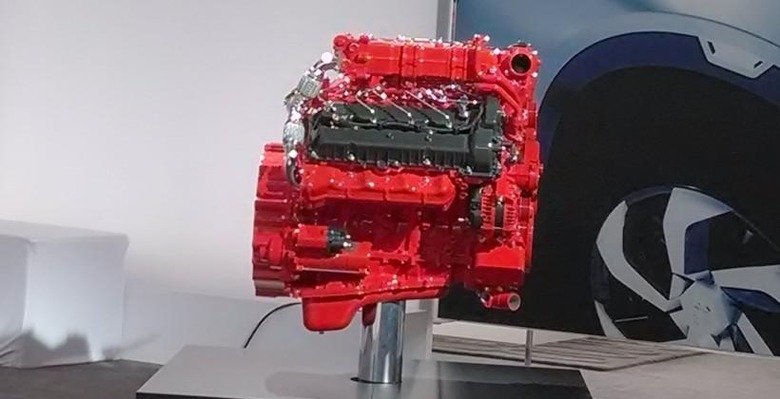 Nissan will fit its next-gen Titan pickup with a new Cummins V8 turbo diesel, the car company has announced, a torque-rich new powerplant promising more than 300 HP. Expected to offer mid-500s lb-ft torque from its 5.0-liter V8, the new engine comes after Nissan's research indicated it could add around 300,000 brand-switching Titan buyers if only it threw in an up-to-date diesel option.
In fact, Nissan explained at the opening day of its Nissan 360 conference, 17-percent of people surveyed said "yes" when asked if they would "consider switching brands if a Cummins V8 Turbo Diesel were available."
The appeal comes down to how the upcoming truck will be used, Nissan North America sales & marketing VP Fred Diaz told us. "Truck owners told us there's a demand for the performance and torque of a diesel in a capable truck that doesn't require the jump up to a heavy-duty commercial pickup," he explained.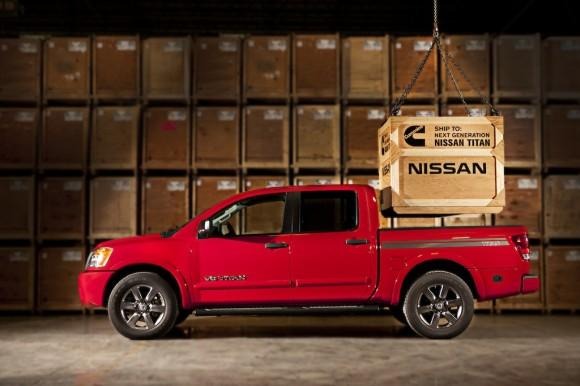 As diesel-converts probably already know, it's the combination of towing grunt and fuel economy that Nissan is counting on to make the Cummins V8 appealing. The new Titan will also be offered with more traditional gas engines, however, though exact details of that line-up haven't been given.
Meanwhile, Nissan is also playing coy on exactly when the next-gen Titan will arrive on forecourts. According to the company, "engineering prototypes" with the diesel engine are now in testing on public highways.