Nissan recalls around 20,000 SUVs due to faulty brakes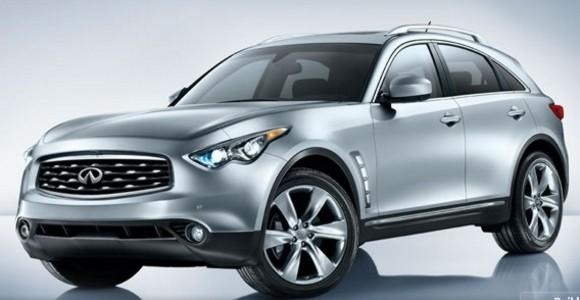 Nissan has issued a recall for around 20,000 of its Pathfinder and Infiniti JX vehicles due to faulty breaks. The front brakes of the vehicles can potentially fail while driving, reducing the braking power of the vehicles. It's recalling the 2013 models of the Pathfinder and Infinite JX vehicles in order to repair the problems. Thankfully, Nissan says that there have been no reports of crashes or injuries yet.
Nissan received a field report about a front brake torque member failure on its 2013 Pathfinder. After a detailed analysis of the front brake torque member, Nissan discovered,
"The casting was out of specification due to a 'cold shut' condition which occured during the supplier's manufacturing process. A small amount of molten iron flowed into an adjacent mold prematurely, and did not fuse properly with the newly introduced metal due to temperature loss"
Nissan determined that the defect exists in a number of its vehicles, and issued a recall so that it can resolve the issue. Owners of the defective vehicles are expected to receive their recall notifications in early May, and will then be asked to bring in their vehicle to their nearest Nissan dealer so that it can be inspected. The dealers will inspect the manufacturing date of the torque member, and if it falls between December 3rd, 2012 to January 29th, 2013 (the period when the defective part was manufactured), the vehicle's front brake torque members will need to be replaced (at no added cost to the vehicle's owner).
There are approximately 14,168 Nissan Pathfinders and 5,090 Infiniti JX vehicles that potentially have the faulty brakes. This isn't the first recall that Nissan issued this month. On April 11th, Nissan, Honda, and Toyota recalled over 3 million vehicles due to a potential issue involving their airbags. The airbags could potentially deploy improperly, which could lead to serious injury, or worse, death.
[via NHTSA]