Nissan made a life-size origami Juke to celebrate its 5th anniversary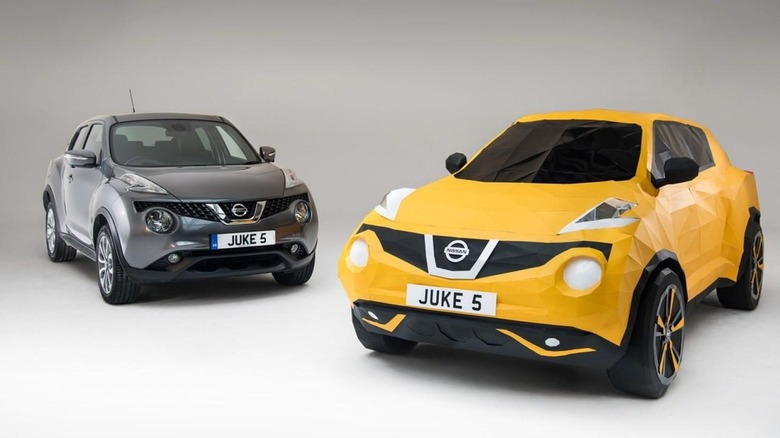 It may be hard to believe, but Nissan's Juke crossover is already 5 years old. The car company honored the vehicle's anniversary by having a life-size origami replica made. Making a model car from folding paper may seem like an odd way to mark a birthday, but it's Nissan's way of signifying that in one way or another, all ideas start by being written or sketched on paper.
The origami Juke is nothing short of an impressive piece of art. It was made by origami expert Owen Gildersleeve in the UK, taking over 200 hours to finish and consisting of more than 2,000 pieces of paper. Actual Juke parts were used as templates for the model in some cases, but other than a basic skeleton frame inside to hold things in place, paper was the only material used.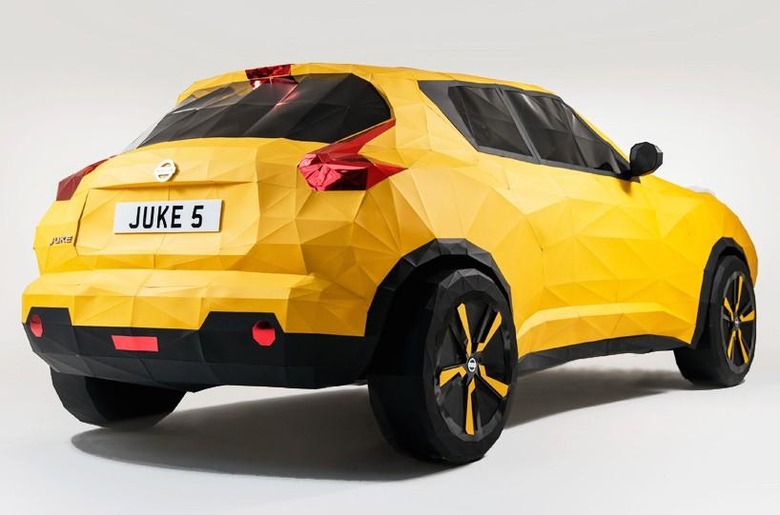 First introduced by Nissan in 2010, the Juke ended up creating a new market for compact crossovers, with most other manufacturers now producing a similar competing vehicle. The Juke has become Nissan's second-most popular selling car in Europe, and has sold between 2,000 and 4,000 units almost every month in the US since its release.
Building life-size replicas out of paper seems to have become a bit of a trend recently, as Lexus also created a model of its IS sedan out of laser-cut cardboard. That one may have topped the new Juke project, seeing as how even its interior was re-created, and thanks to a small electric motor, it could actually be driven.
SOURCE Nissan