Lexus made a live-size IS sedan with laser-cut cardboard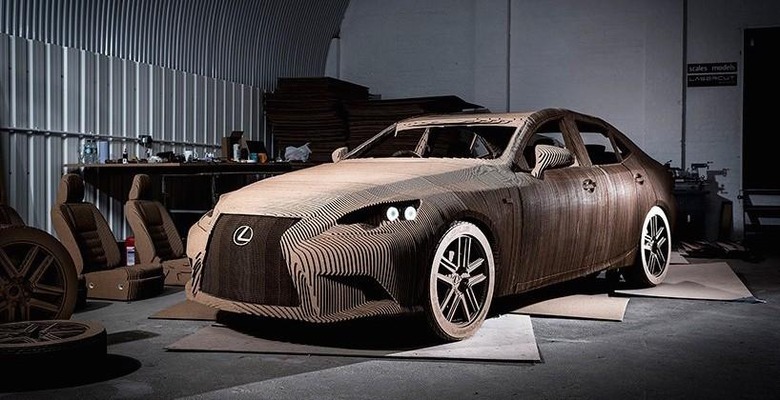 Following Lexus' Hoverboard concept, and the RC-F with glowing, heartbeat-projecting paint, the car maker's latest art/technology project involves cardboard. A lot of cardboard, in fact. Down to the last detail, Lexus has created an exact replica of its new IS sedan using 1,700 pieces of laser-cut cardboard. The model even goes so far as interior details like the seats, steering wheel, and dashboard. Oh, and did we mention that it actually works?
That's right, the cardboard IS has an electric motor inside, and because the whole thing is supported with steel and aluminum frame under all that paper, passenger can actually sit and ride in it. That doesn't mean Lexus actually encourages it, let alone would consider selling the replicas.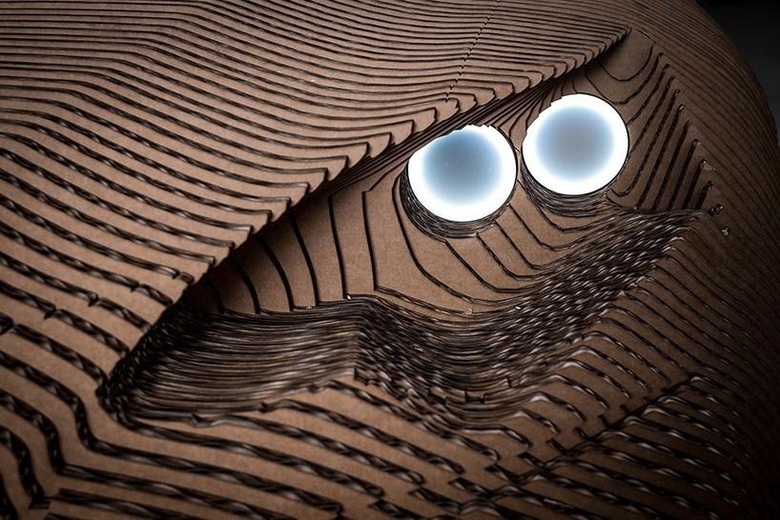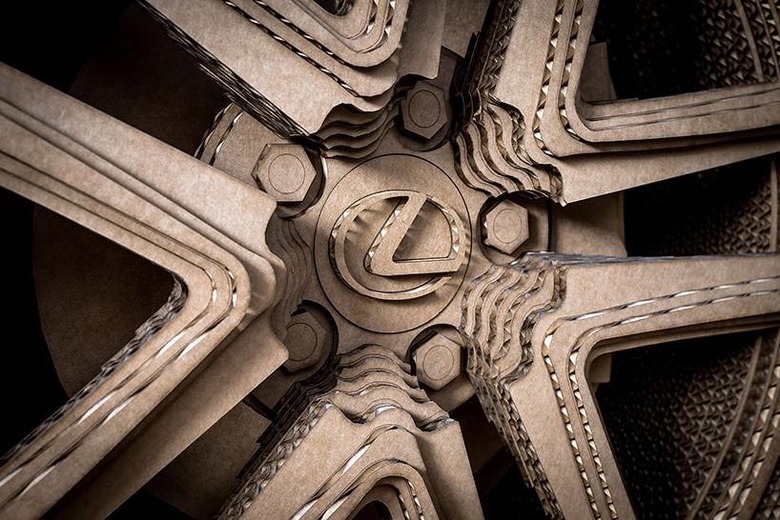 Not only do the wheels roll, but the doors are fully-functional, as are the headlights. Lexus collaborated with the UK's Lasercut Works, which has experience in designing things like prototypes and architectural models. Once all the cardboard pieces were cut and arranged, they were put together and glued by hand, which Lexus says is meant to symbolize the "human craftsmanship skills" that are used in all of their vehicles.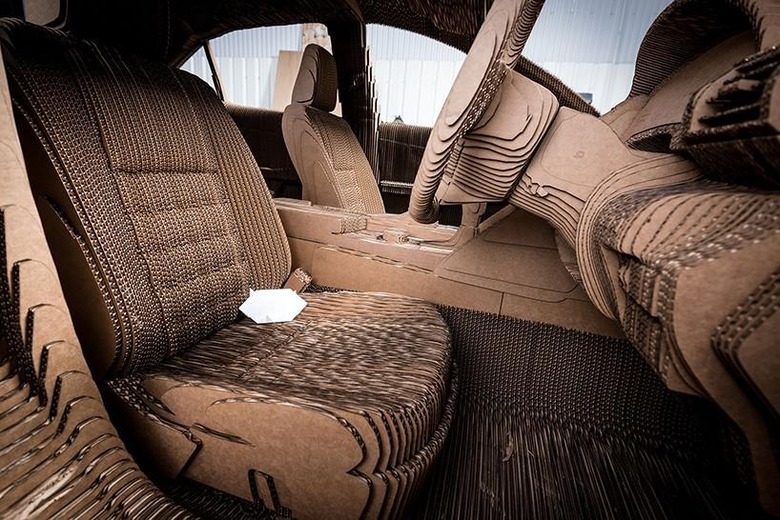 As previously mentioned, this is just another art project from the Japanese company. Fortunately the public will at least get to see it in person, as it will be on display at the upcoming Grand Designs Live event in the UK starting October 8th.
SOURCE Design Boom