Nissan Leaf reads drivers' minds and projects thoughts onto the road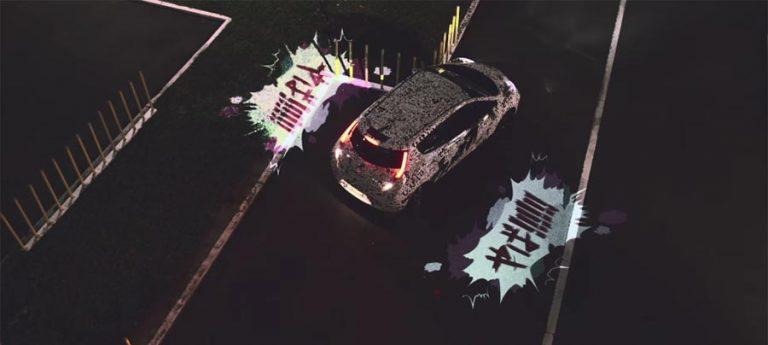 Nissan has showcased a new...experiment? Fun project? A new bizarre commemoration of some sort for the Leaf EV's 5th anniversary, and it involves projecting the thoughts of drivers onto the road around the car. The setup involves a headband that measures a driver's brainwaves and through some technological voodoo translates them into words projected in jagged, excited bubbles for others to see.
Check out the video below to see the 'special version' in action. Nissan calls this an 'electric CARtoon,' likely because of the manga-esque flashy thought bubbles it projects; one word is projected on each side of the car using small projectors mounted on the roof.
The drivers are experiencing their first time behind the wheel of an electric vehicle, making the thought bubbles at least a little more sensible in the context of the video. Of course, the 'thoughts' aren't actually a direct translation of what's going through the driver's head, and is based on their readings as shown in the 'relaxation' chart.
The Nissan Leaf is an entirely electric vehicle, and as such it provides a different driving experience than a gas-powered car or even a hybrid. The all-electric auto market is slowly but steadily growing in popularity, and it largely has Tesla to thank for that. The latter auto maker recently took the wraps off its Model 3 sedan; demand for the car was unanticipated, with Tesla receiving hundreds of thousands of reservations.
SOURCE: YouTube