Nissan Leaf Open Top is an oddball convertible EV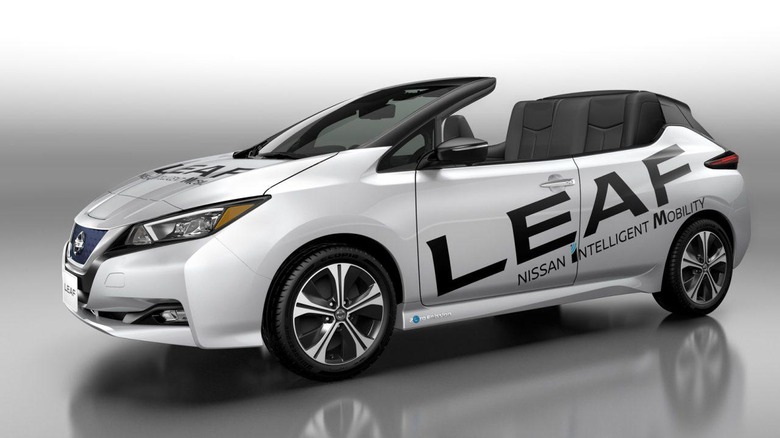 Electric cars needn't be earnest sedans or hatchbacks, a message Nissan appears to have taken to heart with its unusual convertible Leaf concept. Dubbed the Nissan Leaf Open Car, the principle is fairly straightforward: take the automaker's electric city runabout and lop off the top.
It's been made for a celebration in Japan, marking 100,000 sales of the Leaf in the country. First launched back in 2010, the Leaf began life from the underlying architecture of the EV-12 concept, the last in a series of prototype all-electric cars that also packed connectivity that – for the time – was unusual to find in a mass-market-minded vehicle.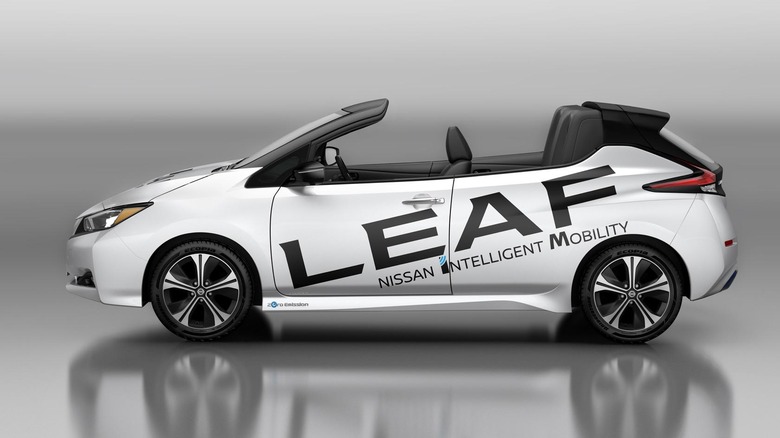 By the point of production, the first-generation Leaf had found its familiar, somewhat cutesy shape. That stemmed from a combination of aerodynamic demands and Nissan hoping to make the vehicle more appealing to mainstream drivers. The first gen car lasted until 2017, until it was replaced late last year with a second-gen model.
That bumped the range up, as well as adding more technology and driver-assistance systems like Nissan's ProPilot Assist. With a 40 kWh lithium-ion battery, it's good for a 151 mile EPA range. It's also the basis of the Leaf Open Car, which Nissan built specially for the event in Japan this week.
It's not your typical convertible, that's clear. Rather than cut away everything from the A-pillar back, instead the convertible removes the roof from the trailing edge of the windshield to the C-pillar at the rear. The back doors have been removed, meanwhile.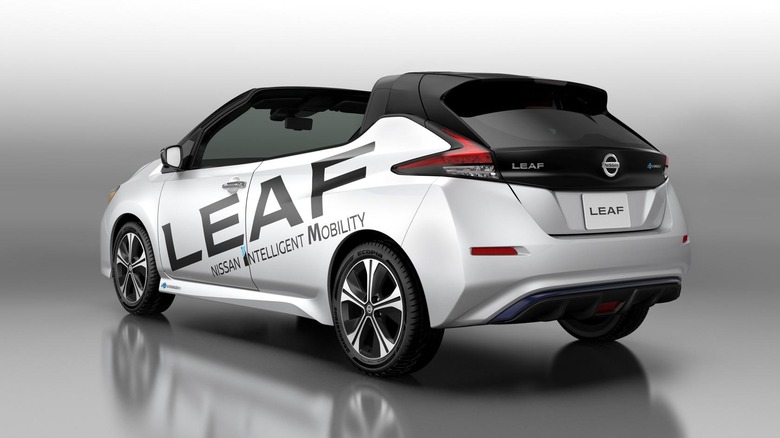 The result is a fairly odd looking drop-top, though one which is instantly recognizable as a Leaf. Nissan hasn't given any details on other hardware changes, so we're expecting the same 147 horsepower and DC Fast Charging support. That gives the Leaf around 90 miles of range from a 30 minute charge, as long as you can find a high-powered charging point.
Unfortunately, even if the idea of an all-electric convertible sounds like something you'd want on your driveway, you're out of luck. Nissan says that the Leaf Open Car is a concept only, and that there are currently no production plans for the vehicle.