Nissan Leaf NISMO and Serena NISMO concepts to debut in Tokyo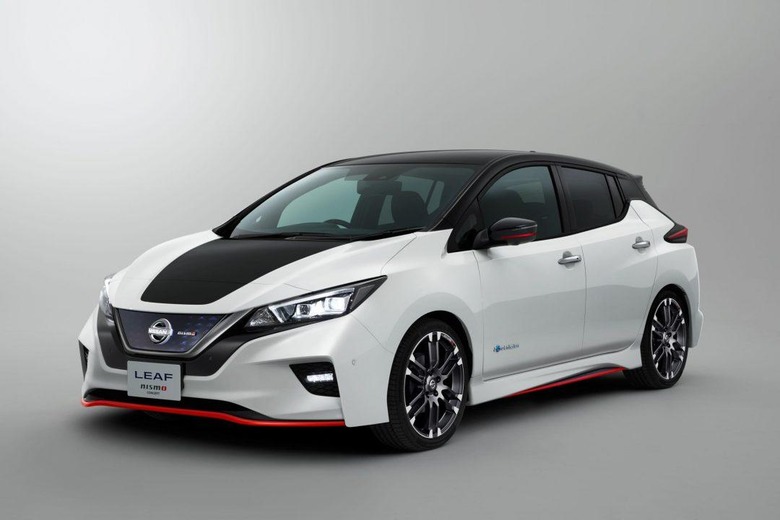 Nissan is set to unveil some new concept cars at the Tokyo Motor Show that could someday make it into production. The new cars are NISMO versions of the Leaf EV and the Serena minivan. The Leaf NISMO concept will feature the latest version of ProPILOT single-lane autonomous driving tech.
That tech allows the car to park itself automatically with full control over accelerator, brakes, steering, shift changing, and parking brake. The car also has e-Pedal like the standard Leaf that allows drivers to come to a complete stop using only the brake pedal. Nissan says that the Leaf NISMO concept has a sporty NISMO exterior with parts that help enhance aerodynamic performance and reduce lift.
The interior is black with red accents. The concept also gets a sport tuned suspension and high-performance tires along with a custom tuned computer to improve acceleration. We've driven the 2018 Leaf, and for more details check out that story.
The Serena NISMO minivan concept is fitted with an updated exterior to make it look sportier featuring custom aero parts. The interior gets the signature NISMO red stitching as well. There are no images of either concept car at this time.
The refreshed Skyline will also be sown off in Tokyo. The car gets a revamped exterior, new aluminum wheel designs, and more. The car has a new steering wheel and shift knob inside and a new instrument panel surface finish. The refreshed Skyline will land at dealers in Japan in December 2017.
SOURCE: Nissan