Nissan Leaf Electric Car Hits 10k Sales In USA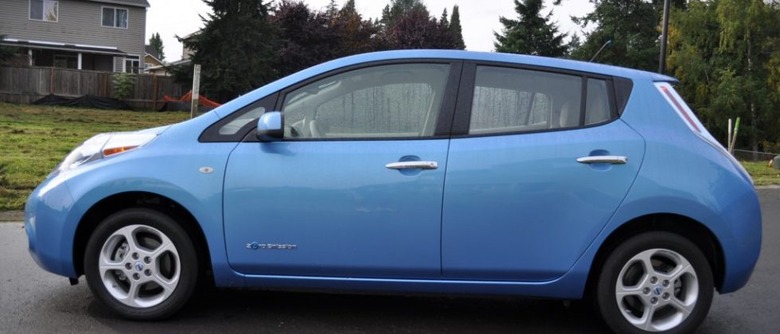 In what must be a positive sign for those of you out there hoping for a much more electric future for vehicles, smashing out the smoke that our combustable engines now pollute the world with at some point in the future, Nissan has announced that their 2011 sales of the all-electric Leaf vehicle have fallen just a few hundred short of the 10k mark, but have well eclipsed the number here now in the first month of 2012. The 10,000th auto to have been sold to a customer occurred sometime last week, this right before the 2012 Detroit Auto Show. This of course is nothing compared to the amount of Leaf vehicles that have been sold worldwide.
Across the entire earth there've been over twice the amount of Leaf cars sold by Nissan compared to what's been sold here in the USA. These numbers are counted started at the launch of the vehicle back in December of 2010. Nissan Leaf Marketing and Sales Strategist for Nissan North America Brendan Jones had the following to say on the subject:
"From a Leaf perspective, 2011 was a great year and very positive for the company. [10,000 sales] is more EVs than have been sold in the United States — and 20,000 globally — than all the other OEMs combined throughout the world. So that's an outstanding achievement." – Jones
Two things to consider when thinking about this. First, the not quite so electric 2012 Prius V wagon sold 8,399 cars in 10 weeks by the end of 2011 according to GreenCarReports. Second, this is the first time a mass-produced "mainstream" electric car has been sold at the numbers Nissan is reporting for the Leaf. Is it positive, or a bad sign? You decide!
[via GreenCarReports]